Russian investigation into Soyuz loss focusing on third stage engine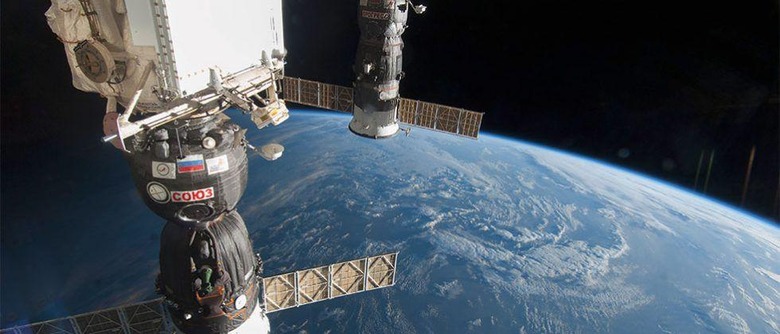 Russian officials were well into the investigation late last week into what happened to cause the loss of the Progress cargo spacecraft that was supposed to be heading to the ISS. The unmanned cargo ship burned up in the atmosphere above the Tuva region of Siberia shortly after launch. As of Friday no debris had been found in the area of the crash.
The best indication so far of what happened points to some sort of issue with the Soyuz carrier rocket that is used in manned and unmanned launches. The Progress vehicle atop the rocket was supposed to take tons of food, water, and other items, including Christmas gifts, to the ISS for the crew. The carrier rocket has been blamed for two previously failed launches.
The Russian space agency confirmed the loss of the rocket on Thursday evening and at the time all it said about the crash was that the loss was due to "an abnormal situation." Reports indicate that the investigation is focusing on the engine for the third-stage rocket, which is the last to fall away after a launch.
Space industry sources have said that the combustion chambers in the engine may have burnt out and that flaw might be due to defective assembly. Russia has another Progress cargo ship launch set for February 2 and the crash could delay that launch as the investigation continues. If the engine in the third stage is determined to be faulty, all Soyuz engines will have to be retested according to one source. The concern is that the same rocket is used to take astronauts into space and a failed launch with astronauts on-board would be catastrophic. In 2015 a failed Progress launch led to manned flights being delayed for three months, but there is no official word on future launch delays at this time.
SOURCE: SpaceDaily