Russian dual-display 4G Android prototype gets video demo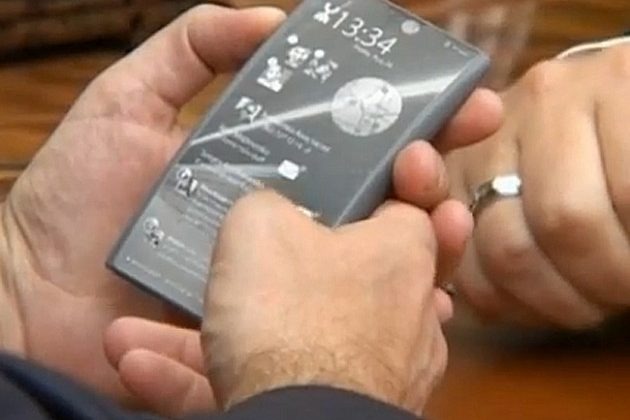 Seldom do we wish we understood Russian as much as we do today.  A video demo of what looks to be a dual-sided 4G smartphone – we're guessing a prototype at this stage, and probably non-functional at that – has emerged, apparently being demonstrated by two besuited Russians.
Video demo after the cut
Unfortunately, beyond what we can glean from the few lingering shots of the prototype itself, details are in short supply.  The front screen isn't shown turned on, but the curved rear looks to be an e-paper panel of some sort.
Android is mentioned in the YouTube description, which cheers us up as the last Russian 4G device we saw – the HTC MAX 4G – had to make do with Windows Mobile 6.5.  Still, there's every chance that this is an ambitious concept that will never make it to market, so don't get too excited.
[via Recombu]