Russia reveals photos of its latest manned spacecraft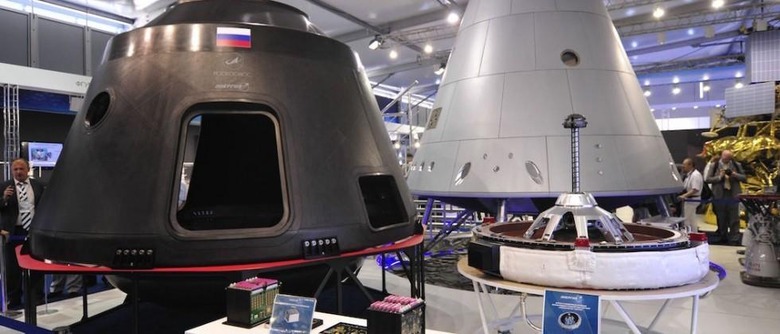 It's sometimes easy to forget that the US's NASA and SpaceX aren't the only agencies coming up with new and improved ways to get humans into space. Russia is another nation with similar ambitions, and they've recently revealed the first photos of their new in-development spacecraft. The photos, published by the Russian Space Agency, show what is to be the eventual replacement for the Soyuz-TMA, the current spacecraft the nation uses to get cosmonauts to the International Space Station.
The new manned spacecraft is currently on public display at MAKS-2015, Russia's 12th International Aviation and Space Salon in Moscow. The "new-generation crew transportation spacecraft" is built by RSC Energia, a large company in Russia's space industry. It's still unnamed, but the makers have opened a competition in hopes of coming up with something fitting.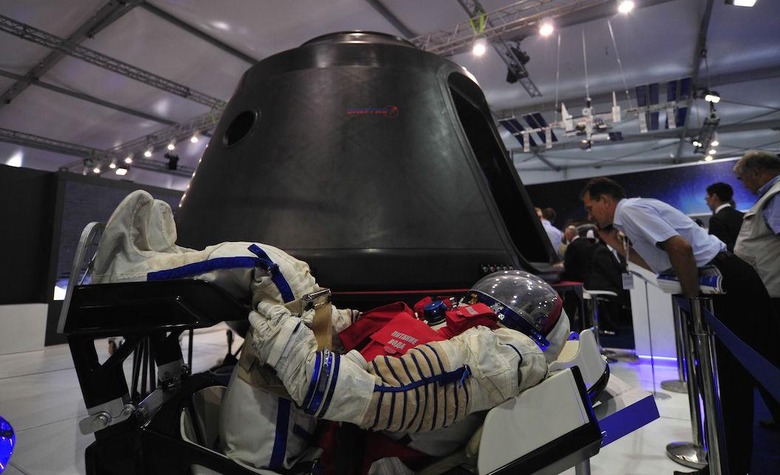 The spacecraft has been in development for a decade now, and will serve as a key to Russia's future achievements in space. The craft is designed not just to travel to the ISS, but to Mars and the Moon as well. It will play a part in the Prospective Piloted Transport System (PPTS) project, which will replace the Soyuz-TMA in addition to the Progress cargo ships.
RSC Energia says testing of the capsules will begin in the next few months, with plans for the first unmanned orbital test flight to take place in the year 2021.
SOURCE Roskosmos
VIA Gizmodo