RunKeeper for iOS updates with social feed, leaderboards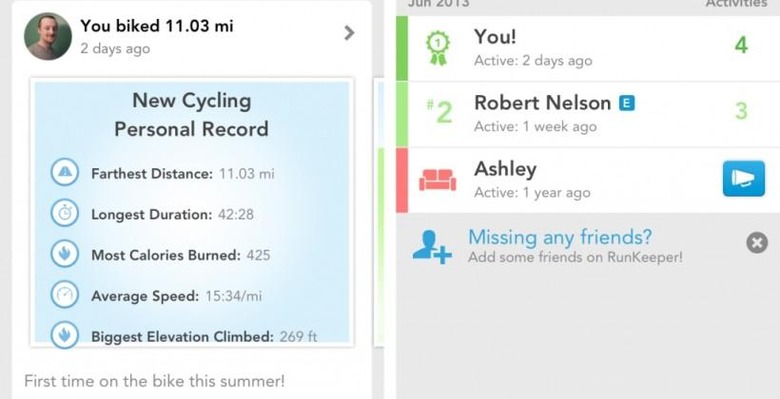 RunKeeper is the go-to app for many fitness junkies thanks to its rounded-out feature list and tons of different options, and the iOS version was updated today to include even more. RunKeeper users on iOS will now be able to enjoy a new social feed, as well as leaderboards that will keep you competing against your other fitness buddies.
The new social feed allows you to swipe through all of your activities, as well as the activities of all your friends. It provides a centralized interface for all the activities that occurred in your circle of friends, and from the social feed, you can "Like" your friends' activities, as well as comment on them to give feedback and such.
The leaderboards are where the magic happens, and we're a bit surprised RunKeeper hasn't had this feature before. The leaderboards provide you with a ranking of how well you're doing compared to your friends. However, instead of ranking by distance, the app ranks by the number of activities, proving that as long you get up off the couch and go for a quick jaunt every now and then, you can move your way up the leaderboards.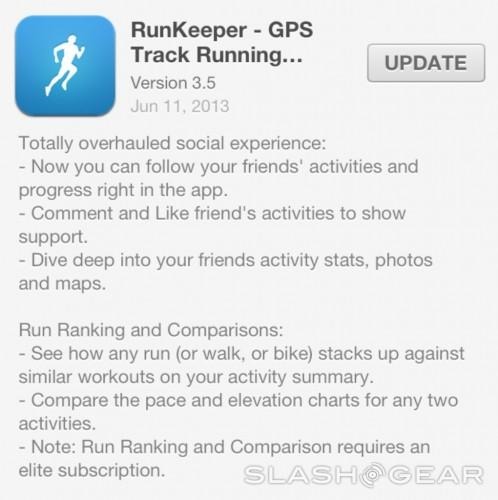 While there are plenty of running and fitness apps out there in the mobile market, RunKeeper is arguably my favorite option out of all of them. RunKeeper supports all sorts of different forms of exercise, including swimming, rowing, and even skiing. Plus, the app also tracks elevation changes and speed if you use the GPS functionality.