Rumor: Samsung I900 Coming Soon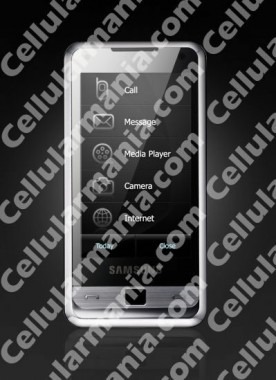 The rumor is that this i900 that is supposedly coming is keyboardless and will have Windows Mobile 6.1 Pro. It will also have a quad-band GSM chipset and 8GB of storage built in, but that's not even the best part.
The best part of this rumor is that they are somehow going to try and integrate the gestures system of the iPhone into a Windows Mobile phone. I personally don't see the results being even remotely functional let alone anything even remotely appealing.
Other supposed features of the phone include Bluetooth 2.0, HSDPA at 7.2Mbps, a 5MP camera, FM radio, Java, and a microSD card slot. Obviously since it's a rumor, we don't have any availability information, but if I had to guess, they'll probably charge more than the iPhone and subsidize it down to a near-iPhone price with a contract.
SlashRumor: Samsung i900 [slashphone]