Rumor - New Larger Flash-Based Zune Codenamed Scorpio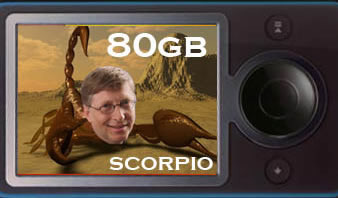 If you're excited about the new flash-based Zune codenamed Draco, but wishing it held more tunes, then you'll love this next bit from the rumormill. They may be launching a bigger flash-based Zune alongside the Draco.
The larger Zune will be codenamed Scorpio and have a whopping 80GB of storage space. That's a big leap from the 4-8GB of space on the Draco. The Draco is to begin mass production at the end of July, with units shipping in time for the 2007 holiday season.
We're not sure how the Scorpio will measure up to the Draco in terms of physical size or price. I'm sure we'll hear more about these very soon.
New Zune Codenamed Scorpio [via zunescene]