Rumor - .Mac to be updated tomorrow?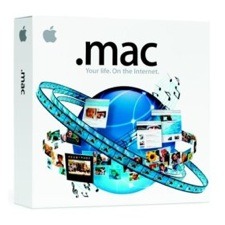 Rumors have been flying around over the last couple weeks concerning possible product announcements that will be made tomorrow. One that has been overshadowed by possible iMac updates is that the prospect of .mac seeing some lovin.
This rumor has been fueled by a message on the .Mac site will be down from 10AM to 12PM PDT tomorrow. I'm sure that it's just a coincidence that they're having maintenance on the same day that they're rumored to be making some updates.
As with all such rumors, we'll just have to wait until tomorrow to see. That'll kill off the rumor mill for a few days at least. This time next week we'll have a fresh batch of rumors to speculate.
.Mac updates coming tomorrow morning? [via tuaw]