Rumor - Leaked memo shows 60GB Xbox 360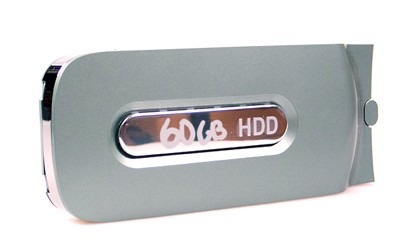 We've been hearing a lot about the rumored price drop of the Xbox 360 Pro to $299. Naturally when we're this close to E3, a price drop like this can mean only one thing: new hardware. A recently leaked memo from Microsoft (unconfirmed) shows that they are indeed releasing new hardware. Hit the jump for the memo in its entirety.
With the introduction of the 60GB Pro console in July, we have research that suggests it is very important to have a 60GB stand alone Hard Drive to go along with it to allow the consumer a full range of choices and values. In late October/early November (exact date TBD but most likely last week in October or 1st week in November), we will ship the Xbox 360 60GB Hard Drive, tentatively called the "Xbox 360 60GB LIVE Starter Pack". This will be an excellent value price at and ERP of $99.99 with an 18% retail margin that contains:

60GB Hard Drive

3 Months of Xbox Live
Xbox 360 Wired Headset
Xbox 360 Ethernet Cable (same one that is included with Pro and Elite)

Positioning: For Xbox 360 Arcade and Core console owners, the Xbox 360 60GB Live Starter Pack offers all of the components to get onto Xbox LIVE and jump in to on line multiplayer gaming and Marketplace content downloads at an incredible value.

With the end of life of the 20GB Hard Drive and the price drop of the 120GB Hard Drive to $149.99 in September, this new 60GB hard drive will fit very well into our "Choice and Value" pillar and will fit nicely into our accessory line up. Exact SKU/UPC/Set up info will come soon and once we nail down the exact MSD, I will let you all know immediately.
I will actually be disappointed if this turns out to be true. Sure, the 60GB hard drive being sold separately for $99 is great, but it sucks that they'd be killing off the 20GB model (and thus keep the current pricing scheme).
[via Xbox360 Fanboy]