Rumor has PopCap and EA in talks for $1B acquisition deal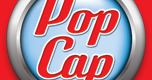 When it comes to mobile video games PopCap is one of the more popular developers out there with some of the coolest mobile games around. Reports are coming in that EA is in late stage acquisition talks with PopCap to purchase the mobile dev firm for a huge amount of money. According to sources cited by TechCrunch, the amount being thrown around is over a billion dollars.
The purchase would be a massive sum by any accounts and would be about 13% of EA's market cap at this point. EA traditionally does well enough in the console and PC gaming markets with some very cool games, but EA has long struggled in the mobile and social gaming market. Those are both areas where PopCap is very good.
The purchase of the PopCap would immediately get EA some very knowledgeable developers that work in the mobile space and would land EA some popular mobile and social games to get it started. PopCap has popular mobile games like Plants vs Zombies and Bejeweled. That is all we know about the rumored deal at this point and we will keep an eye out for more details on the purchase.
[via TechCrunch]