Rumor: Galaxy S6 will be metal with a curved screen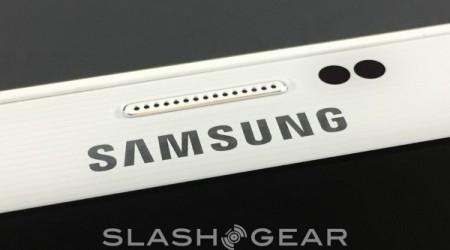 The last time we saw anything about the Galaxy S6, it was a nearly bezel-less device that seemed far too good to be true. And hey, it was; people quickly discovered the device was a photoshopped pic of a different Samsung device, so we're back to square one on the rumor/candyland board. A new rumor, though very much an eyebrow-raising one, suggests Samsung is gong aluminum with the Galaxy S6. Also, they're getting into the curved screen game, if the talk is at all accurate.
The rumor comes via HD Blog, an Italian tech website. We'll say they've not convincingly backed up the claim — only saying their info is from "reliable" sources — so we're highly skeptical for more reasons than one.
First, aluminum. If the information holds up, the Galaxy S6 will be made of aluminum. We've heard of Samsung going with an aluminum frame for the Galaxy S6, but this says it will be all metal, like an HTC One or iPhone 6.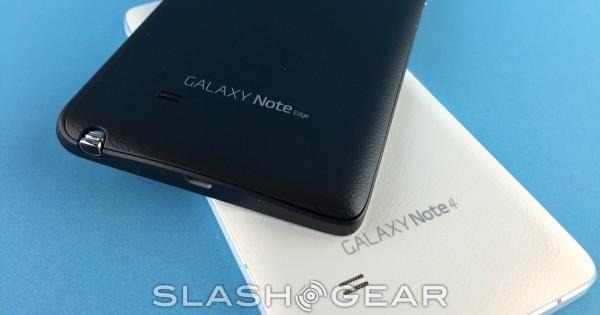 Aluminum isn't far fetched, but a curved screen on their flagship? That's a bit too far. These 'sources' claim Samsung is going to offer up a dual curvature to their screen. Either side will slope away, much like the Galaxy Note Edge already does on one side.
We've got our hands on the Note Edge (review coming tomorrow), and it's not without merit — but on their flagship? highly unlikely.
Samsung is seeing a massive dip in shipments and sales for their devices lately, so it's really hard to believe they'd go with a curved screen. That seems a gamble too risky in these troubled times. Aluminum, though — that might not be so bad.
We're still expecting to see the Galaxy S6 at MWC 2015, so expect more talk like this leading into the event. For now, just log this one in the memory bank.
Source: HD Blog