Rumor: AppleCare+ for Apple Watch to cost $59, $99, & $999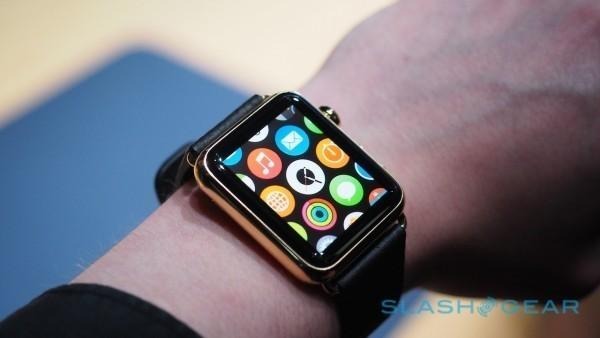 You know how much Apple Watch will cost (at least to start), but AppleCare+ is another matter altogether. A new rumor suggests what you pay to protect your wrist-worn device might not be so bad, unless you grab a high-end device. Keeping in mind this protection plan covers the core hardware alone — not the bands — it's believed AppleCare for the Apple Watch Sport will cost a tidy $59. The Apple Watch will check in with a $79 price tag for AppleCare. The Edition, well, you might want to take a seat.
We know the Apple Watch Edition will cost $10,000 (again, not taking bands and such), so perhaps the protection plan isn't so bad. At a reported $999, though, it's far from cheap.
If you end up with a Sport or 'regular' Apple Watch instead of the Edition — and we think you will — AppleCare+ adds a second year of tech support, and coverage for up to two incidents of damage.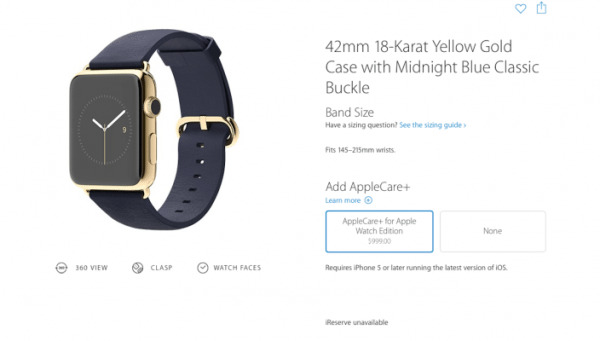 Apple Watch Edition will have a very different level of service when owners opt-in to AppleCare+ Protection, it seems. A 24/7 hotline is reportedly going to be made available, and a special hotline specifically for set-up is open to Edition owners. A third year of tech support and up to two incidents of damage are also covered, according to the report.
Significant protection, but also a significant investment on hardware to begin with when it comes to Apple stuff.
Source: 9to5Mac