Rufus Cuff super-sized smartwatch hits funding goal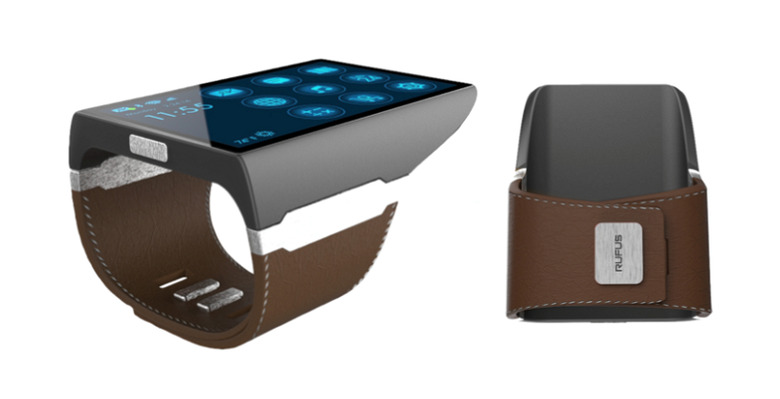 The wearables industry, though still in its elementary years, has seen a variety of smartwatches come to market, most of which aim to meet a comfortable mixture of usability and small size. The Rufus Cuff, hailed as "the world's first wrist communicator," isn't among them.
Rather than being worn on the top of the wrist like a convention watch, the Rufus Cuff (technically it isn't a smartwatch) is worn with its oversized display on the underside of one's arm, though the rebels amongst us could fit it topside if desired. From there, the device becomes a sort of digital battle station.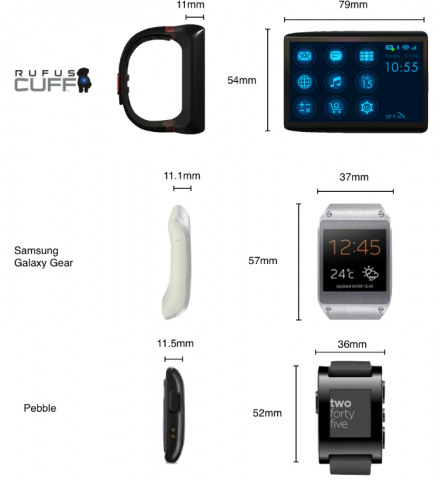 The Rufus Cuff offers both standalone operation and connectivity with an Android/iOS handset using Bluetooth. Amongst its features is access to Google Now and Siri, fitness tracking, Web browser, a front-facing camera, and even an LED flashlight.
As far as hard specs go, the Rufus Cuff has a 3-inch TFT capacitive touchscreen display with a resolution of 400 x 240 pixels. There's 16GB of onboard storage, 2GB of RAM, Android KitKat, WiFi, Bluetooth 4.0, Accelerometer and Gyroscope, speaker and mic, microUSB, 1000mAh battery, and more.
One would be justified in wondering how much of a market exists for such a large "smartwatch", which amounts to a small smartphone strapped to one's wrist. Such speculation is seemingly answered by the Rufus Cuff's Indiegogo campaign, which has hit and exceeded its $200,000 goal by about $35k. If all goes as planned, production will kick off this September.
Check out our SlashGear Wearables Hub for more wearables news.
SOURCE: Twitter