Rude Gameware announces Fierce 3500 wireless gaming mouse for pre-order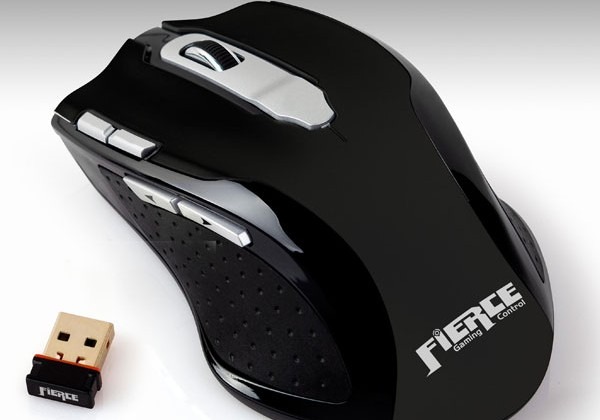 Generally computer gaming and wireless mice are not things that go together in the same sentence. Over the last year or so some nice wireless gaming mice have started to show up that have no lag to affect your game. One of these mice is the Rude Gameware Fierce 3500 wireless gaming mouse. Rude has announced that the mouse will be shipping soon and that it is up for pre-order now.
The mouse can be pre-ordered directly from Rude Gameware for $69.95 right now. The ship date is pegged as the middle of August. The mouse has a tiny 2.4 GHz nano USB adapter and uses 2.4GHz wireless tech inside. The Fierce 3500 has a 3500dpi engine inside. That isn't nearly as high as some other mice on the market. However, it will be enough for many gamers.
The mouse has onboard memory to store settings so you don't need software on the computer. There are eight programmable buttons on the mouse and the buttons support macros. The sensitivity can be changed on the fly and the mouse has an LED indicator for the DPI setting.