Rubin confirms 18-20 Android phones on sale by end of year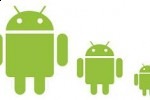 Google expect eighteen to twenty phones running their Android platform to be on the market by the end of 2009, according to mobile platforms senior director Andy Rubin.  Of that number – the handiwork of eight or nine manufacturers - five or six will deliver what Rubin called The Google Experience, one of three levels of Android deployment.
Breakdown of the three levels after the cut
The Google Experience involves manufacturers including all of the Google mobile apps – such as GMail – together with committing to unrestricted access to the Android Market.  In return, they can use Google's logo on their handset.  That's differentiated from a somewhat less controlling "Android with strings" deployment, where manufacturers sign a distribution agreement for the Google apps but are otherwise free to modify and amend as they see fit.  Rubin claims that 12 to 14 of the upcoming phones fall into this mid-tier category.
Finally, manufacturers are free to use Android – and not even tell Google about it – as much as they like, but without the distribution agreement they're not permitted to use the search giant's mobile apps.  These "Google Free" devices might even hide Android under unrecognizable, custom UIs.
Rubin claims that European buyers will see the bulk of devices first, as US carriers attempt to more heavily customize Android handsets so as to differentiate them from rival phones.  He declined to confirm which carriers or manufacturers were involved.
[via Android Community]