Rovio still has game, launches Battle Bay sans birds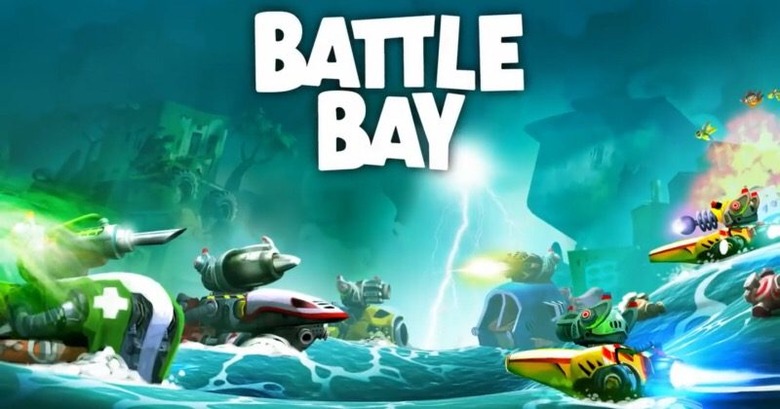 Rovio made a fortune out of its Angry Birds franchise and, for a time, it seemed that that was all that it could do. Sure, there are a lot, and we mean *a lot* of Angry Birds games of different types, even a Transformers crossover. But, at the end of the day, they are still about agitated avians. Trying to prove that it isn't jut about birds, divas, or nibblers, Rovia has, somewhat quietly, launched a completely new title called Battle Bay that has no birds in sight. But, don't worry, you still get to fling stuff at your foes.
Battle Bay is basically Gunbound, for those that remember that game, meets MOBA, short for multiplayer online battle arena, with the arena here being the open sea. Or the bay, actually. Instead of the ladderized progression of Angry Birds, Battle Bay is a no holds barred, five-on-five PvP skirmish in your pocket.
Like a traditional MOBA, you get to choose your "hero", basically one of five types of ship, each with its own specialty. Unsurprisingly, Rovio describes each type like it has its own personality, which are honestly almost similar to the initial Angry Birds types. Unlike Angry Birds, however, you can equip each ship with different types of weapons and ammo and even modify them with "infinite variations".
Also unsurprisingly, the game is free-to-play with in-app purchases, which sometimes translates to "pay-to-win". Usually, those are mostly ammos and items, but one new thing that Rovio is doing is offering VIP membership. These naturally come with exclusive perks, like increased rates, but have to be renewed weekly or monthly for $4.99 or $9.99, respectively.
The mobile gaming world has drastically changed since Rovio first came out with its hit title and even the mobile MOBA scene is already oversaturated by titles, big and small alike. The game maker will need more than just its name to make Battle Bay another runaway success and keep the company from folding.
Download: Battle Bay (Google Play Store), (iTunes App Store)