Rovio Account is your cross-platform solution to Angry Birds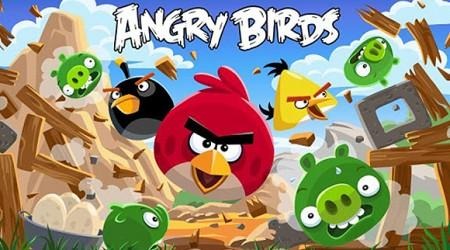 The one caveat to mobile gaming is that a lot of smartphone games don't come with the ability to save your progress across multiple devices, leaving gamers to start over on a game if they end up buying a new tablet. However, Rovio looks to solve that issue in Angry Birds with a new feature called Account.
The new feature basically allows gamers to create an Account and save game progress to the cloud, with the ability to resume gameplay on another device that has the same game installed. It's a feature that most games should have in this day and age, but many mobile games sadly don't come with cloud support, so those who do include it in their games are a step ahead of the crowd.
Currently, Rovio Account is only available in the company's new The Croods game, as well as in the classic Angry Birds title on iOS in Finland and Poland. Of course, Rovio will gradually be rolling this new feature out in more regions around the world, as well as introduce more features, but the company hasn't given a timeline on that yet.
As for what this move does for Rovio, it could be a good business move for the mobile game developer, as it makes it easier to converse with users when they have a dedicated Rovio account. Plus, it'll make it easier to begin playing new games when the company releases new titles or sequels in the future.
[via Android Community]