Roundtable Concepts launches licensed collegiate LCD and LED HDTVs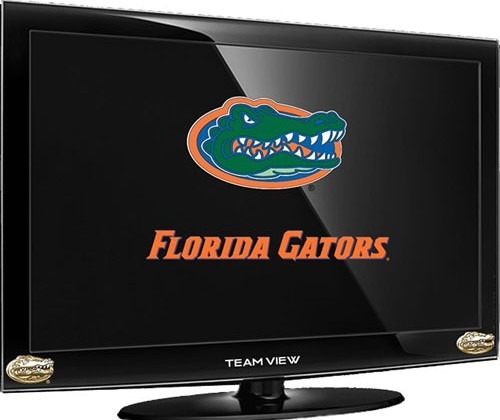 Last month a new line of HDTVs launched that was licensed by Marvel and offered with lots of different comic book superheroes on the sets. The TVs were interesting, but most folks probably weren't interested in a set with Spiderman on it. A very similar set of HDTVs was announced today that are adorned with school mascots from some of the big Florida universities.
The new TVs are offered in 22", 32", 42", and 55" LCD HDTV flavors and can be had in 40" and 46" LED backlit styles as well. The sets have school logos from the Florida State Seminoles, Florida Gators, Miami Hurricanes, and the University of Central Florida Knights on the bottom of the TV bezel.
When the sets are turned on the school logo and mascot is displayed on the space screen for 8-seconds. These are the same exact features of the Marvel TVs I mentioned before. The sets can be purchased from RTCView right now and for a limited time if you buy one, you get a second free.