Rotor Concept R/C 'copter borrows cool Japanese styling [Video]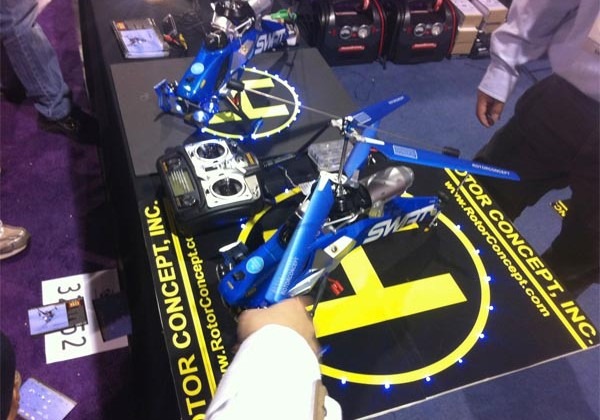 We've a big soft-spot for helicopters here at SlashGear, and while we'd prefer Igarashi Design's single-person 'copter concept to spawn a full-sized model (and allow us to whirr above rush-hour traffic), we'll make do with Rotor Concept's scaled-down R/C version. On show at CES 2011 last week, the futuristic chopper has over 19-inch blade-span and beams back live video to the remote control.
Video demo after the cut
Flight time is around 15 minutes on a full charge of the 1,500 mAh battery, but this is no toy. Range is quoted at up to a mile, there's 3-axis gyro control and the 'chopper can reach up to 2,000ft high. Despite all that, Rotor Concept reckons it'll take most users just 30 minutes to get the hang of flying it.
MAKE stopped by the stand at CES last week and found Rotor Concept were offering the 'chopper for $299 as a promo. It's available to order now via their site, priced at $499.
[via Hobby Media]