Rosetta spacecraft confirms awakening ahead of comet-landing mission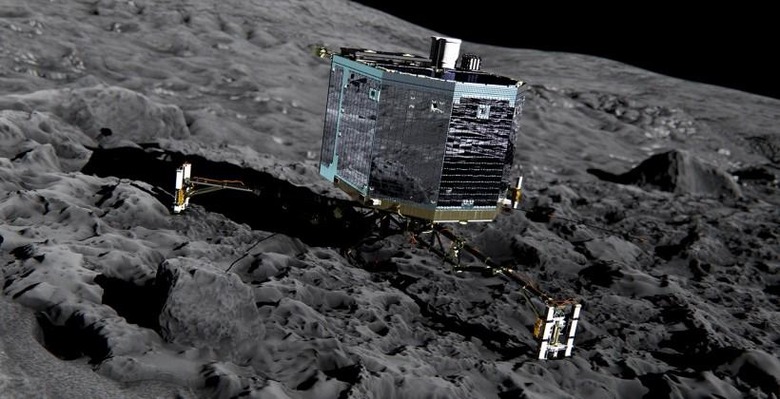 On Friday, it was revealed the comet-destined Rosetta spacecraft would awaken from its long hibernation in preparation for a mission that has been ten years in the making, with confirmation of its successful arousal set for today. In what ended up being a nail-biting occasion for the folks awaiting the spacecraft's alter, it has been announced that a blip appeared on the European Space Agency's operations center's displays, confirming the success.
Upon awakening, Rosetta was set to send a notification back to Earth informing those in control of the spacecraft that it had, in fact, roused from the multi-year sleep it has been under. It was about three-quarters through the hour during which the signal was supposed to arrive when operations control got the signal. Said the spacecraft's operations manager Andrea Accomazzo, "I think it was the longest hour of my life, but also one of the most rewarding."
Now that Rosetta is awake and ready to go, the engineers responsible will begin preparing it for the destined meet-up with the comet 67P, upon which it will eventually deploy a small lander called Philae (featured above) to drill and collect samples. This is the first mission of its kind, and was kicked off back with the spacecraft's launch in March 2004.
After completing a few flybys, the spacecraft was put in a deep sleep to conserve its energy. The spacecraft will arrive at the comet in May of this year, and will deploy the lander in November, with the mission eventually wrapping up in December of next year as the comet nears the Sun. Said Accomazzo: "From now until mid-March, we have planned virtually no activities ... but from mid-March to the end of April, we will be switching on the instruments one by one."
SOURCE: BBC
Image via European Space Agency