Roomba update adds Keep Out Zones feature for i Series robots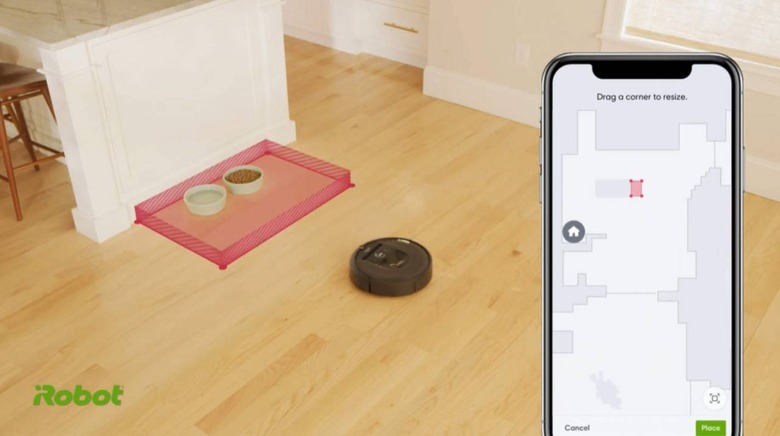 iRobot has pushed out an update that brings 'Keep Out Zones' to its robotic vacuums. The new feature is now available in the iRobot app, enabling users to setup specific — and quite precise — zones within their home that the vacuums will not enter. The feature can be used to keep the devices from bumping into a fragile structure, prevent them from knocking over a pet's water dish, and more.
The idea behind Keep Out Zones is simple — users likely have small areas in their home where a Roomba robotic vacuum would be problematic. These spaces may include areas where there's an exposed power cord, pet food and water dishes, pottery, kids' toys, or any other item that is best left alone.
Using the Imprint Smart Map within the iRobot Home App, Roomba i Series device owners can set specific zones in their home using their smartphone. These Keep Out Zones appear red on the digital map; the Roomba won't enter them for as long as they're present. This applies to all future vacuuming sessions, meaning users can essentially 'set and forget' the zones.
iRobot showed off the new feature in a video late last week, giving users a very quick primer on how to set up a Keep Out Zone. The feature is available to i Series device owners, but they'll need to update the iRobot Home App to get it. The app is available on both Android and iOS.
The Roomba i Series currently features the Roomba i7 vacuum priced at $699.99 USD, as well as the Roomba i7+ vacuum priced at $999.99 USD. It's unclear when — or if — iRobot plans to bring this same feature to its other robotic vacuums, as well as which markets currently have access to the Keep Out Zones.