Roomba s9+ vacuum and Braava jet m6 mop work together to clean house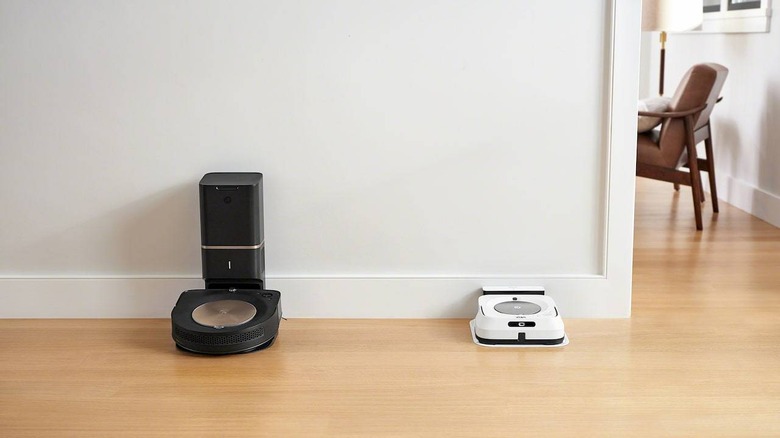 iRobot is rolling out two new home-cleaning robots today, and they're meant to work together to clean all of the floors in your house. The first robot being introduced today is the Roomba s9+ vacuum, which follows in the footsteps of the vacuum cleaners that first put iRobot on the map. It's joined by the Braava jet m6, a robotic mop that can clean your hard floors beyond what the s9+ is capable of.
The company says that s9+ is more capable than any Roomba vacuum that came before, with rubber brushes that are 30% wider than previous models and a corner brush with angled arms that can – you guessed it – pick up debris in the corners of your rooms. On top of that, iRobot says that the Roomba s9+ provides "up to 40X the suction" over the Roomba 600, but the 600 series is getting a little long in the tooth these days so take that claim as you will.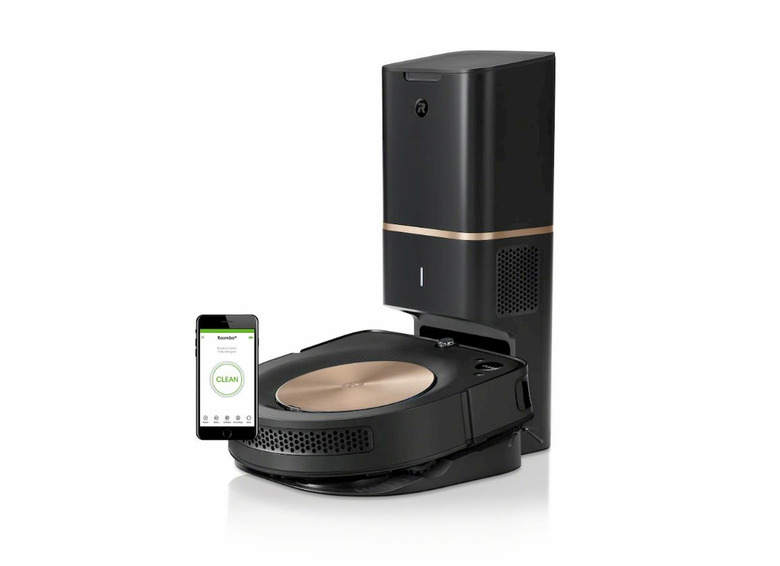 As with many of iRobot's modern Roombas, you can control the s9+ through the company's HOME app, either by setting up a cleaning schedule or by just hitting the "Clean" button. It can also be paired with Alexa to activate cleaning routines through voice commands. When the s9+ is done, it disposes of the dirt it picked up in its Clean Base charging station, which can hold 30 bins worth of debris.
Then we have the Braava jet m6, which uses a lot of the same technology as the Roomba s9+. Both devices use iRobot's iAdapt 3.0 and vSLAM to navigate the rooms in your house, and like its vacuum-cleaner brother, the Braava can be controlled through the HOME app or Alexa voice commands. The Braava can mop floors with disposable wet or dry pads, though you can also buy reusable wet and dry pads that you can wash in between uses.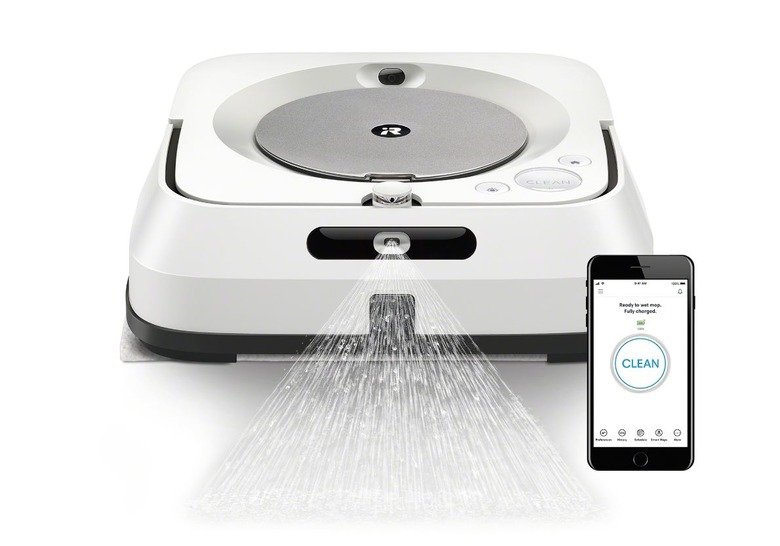 Where these two robot cleaners really begin to look impressive is with iRobot's Imprint Link technology, which allows the two machines to communicate with one another. When the two are linked via Imprint, they can clean in sequence, with the Roomba s9+ vacuuming floors first and the Braava following up with mopping duties.
Both devices are available beginning today from iRobot's website and will be landing at retailers on June 9th. The Roomba s9+ runs $1,299 in a bundle with the Clean Base, though the vacuum and the Clean Base are available separately for $999 and $349, respectively. Meanwhile, the Braava jet m6 will set you back $499, so if you want to get outfitted with the whole set up, you're looking at dropping a not-insignificant $1,800.