Rolls-Royce Ghost 1001 Nights is bespoke luxury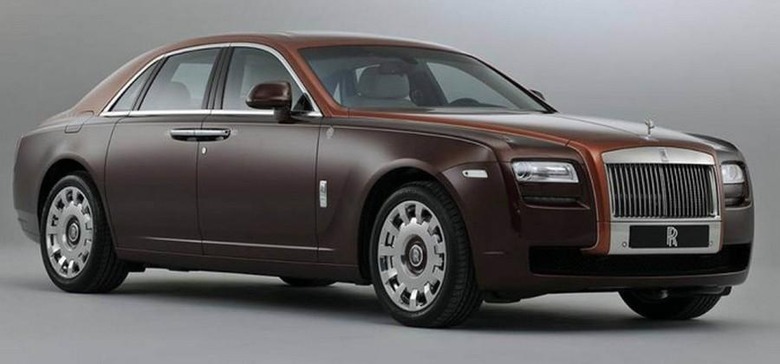 Rolls-Royce cars are undoubtedly among the most luxurious and expensive automobiles that you can buy. For some of the very well-heeled buyers an off the rack Rolls isn't what they are interested in. They want something more exclusive and luxurious and for that they turn to Rolls-Royce Bespoke to create custom cars to suit their tastes.
The latest bespoke Rolls-Royce Ghost has been unveiled and it is a car that is themed after the story 1001 Nights, also known as Arabian Nights. The title of the book is among the Arabic text written on the car.
Inside the car has complex embroidery on the seat fabric and lots of other custom touches. The story that inspired the car dates back as far as the eight century. The car has a distinctive two-tone exterior and the coach lines are hand painted.
The paint is brown and a lighter gold-brown. The customized car looks like it was built for an Arabian royal. Rolls gives no indication of how much the car costs, but like many high-end and expensive thigs if you have to ask you can't afford it. A standard Ghost starts at $319,400 and uses a 6.6L V12 under the hood.
SOURCE: Dupont Registry