Rolls-Royce Adamas collection includes 40 Wraiths and 30 Dawns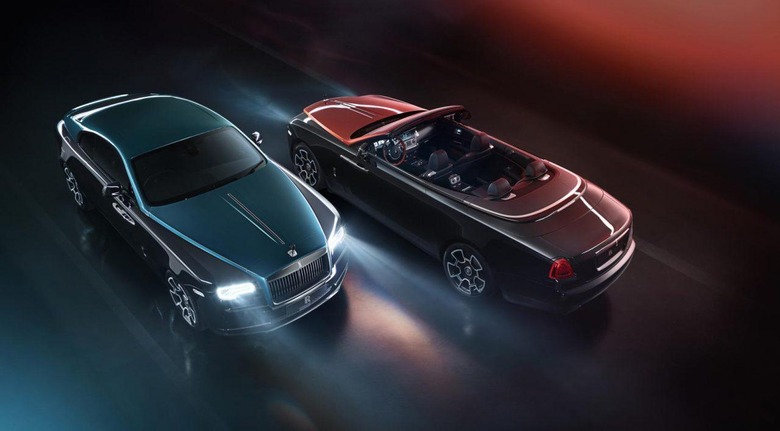 Rolls-Royce is teasing a small collection of cars that it will be offering to the well-heeled that is even more exclusive than the normal versions the company offers. The cars are being offered under the Adamas name described as a limited Collection. The entire collection is a "darker iteration" of Black Badge Wraith and Dawn cars.
Adamas is a name that means "untamable", "Invincible" and "diamond" according to Rolls and the collection is meant to celebrate what the company calls the darker side of contemporary craftsmanship. Adamas will include 40 Black Badge Wraiths and 30 Black Badge Dawns. Rolls says that the collection is "expertly weaving a dark aesthetic of unbreakable carbon structures."
That sounds like fancy talk for copious use of carbon fiber. In fact, the famous "Spirit of Ecstasy" hood ornament of the car is made in machined carbon fiber for the whole collection. This is the first time this material has been used for the Spirit of Ecstasy and it is made from 294 layers of aerospace grade carbon fiber.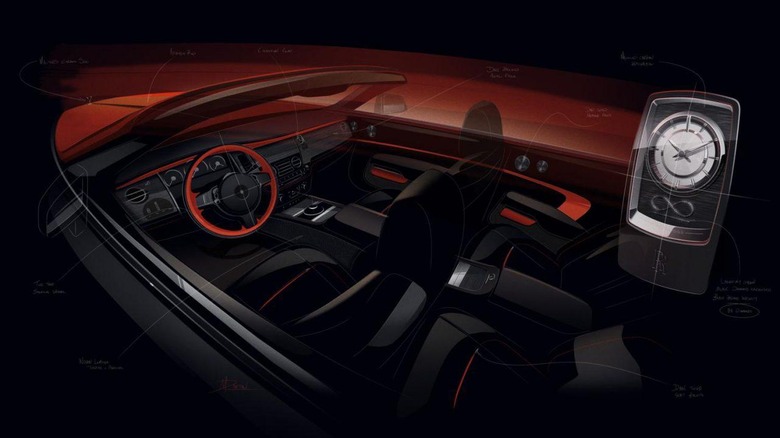 Each of the ornaments takes 68 hours to produce with a technical weave angle of precisely 25-degrees. That carbon fiber creatine is attached to a titanium base that is vapor blasted to a dark finish. Rolls says that the Black Badge interior colors mandarin orange for the Dawna and Cobalto Blue for the Wraith have spread to the exterior in darkened hues featuring two-tones of Aphrodite Red over Black for the Dawn and Morpheus Blue over Black for the Wraith.
The clock is encrusted with lab-grown black diamonds that form the Black Badge infinity symbol. The Diamond theme carries over to the starlight headliner of the Wraith Adamas with 1,340 individual fiber optic lights. This is the first time that headliner has graded shading. There is no word on pricing or availability.