Roku's Alexa skill is finally going live today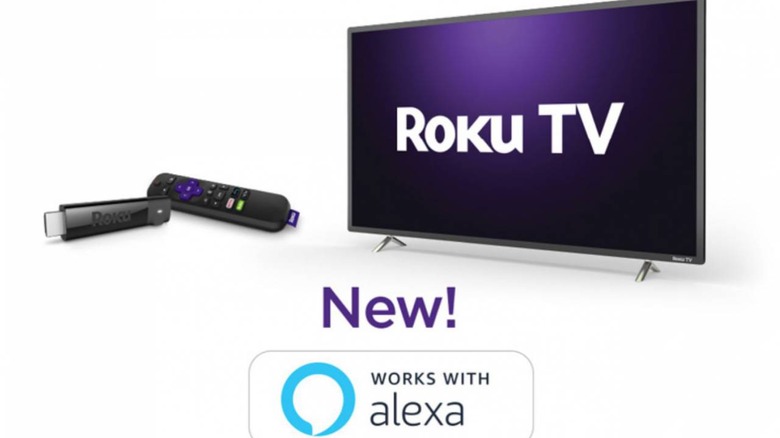 With all of the thousands of Alexa skills out there, it's at least a little surprising to realize that Roku has gone all of this time without a skill of its own. That all changes today with the roll out of the new Roku Alexa skill, which will of course allow you to control your Roku devices with voice commands. Alexa is joining Google Assistant and Roku's own voice search, giving users a decent number of options when it comes to voice support.
If you have an Alexa speaker in your house, you likely know the drill by now. To enable the Roku skill, you'll need to pop open your Alexa app, select "TV & Video" from settings, enable the skill, and link your Roku account. The Roku skill works with any Alexa-enabled device, like the standard Echo, Echo Show, Echo Dot, the Echo Spot, or the Echo Plus.
Once you've flipped the switch on Alexa integration, you can control your Roku devices by saying commands that end in "on Roku." For instance, if you want to open up something like Hulu on your Roku device, you'd say "Alexa, open Hulu on Roku." You can browse movies and shows by saying something like "Alexa, find comedies on Roku," as well.
Beyond that, you've got a standard set of voice controls at your disposal. You'll be able to launch channels, control playback, and browse content without using the remote to navigate your way through Roku's menus. If you've got a Roku TV, your options grow further, as you'll be able to turn it on, mute or change the volume, switch inputs, or flip through channels assuming there's an antenna connected – all through voice.
In the end, the capabilities Alexa grants Roku aren't all that shocking, but it is nice to see support for Amazon's assistant launch for Roku nonetheless. Aside from the Alexa-enabled device, the only other requirement is that your Roku devices are running Roku OS 8.1 or later. Assuming they are, you can turn on the Roku skill in your Alexa app and take this functionality for a spin beginning today.