Roku updates iOS app with video streaming feature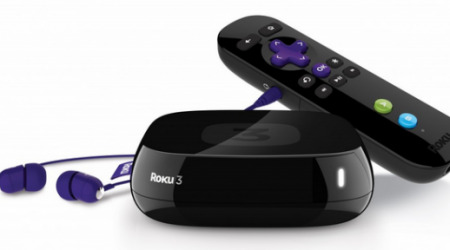 Roku has been busy with the updates lately, having released Redbox Instant in its channel store earlier this month, and now rolling out an update for its iOS app. With the mobile update comes a new feature for Play on Roku, which was first seen back in late 2012: video streaming. There's no mention of the feature coming to Android.
The Play on Roku feature isn't new, and has been around since September of 2012 for both iOS and Android users. The difference with this version 2.3 update (for iOS only) is the addition of video alongside the photos and music support the feature already presented. With Play on Roku, both music and photos could be pushed to a Roku device for display on one's TV.
Not surprisingly, then, the addition of video works the same way – iOS users can stream videos from their iPhone or iPod Touch to their Roku player, allowing them to be watched on the TV wirelessly and without hassle. This only applies to videos that are stored in the Camera Roll, however, so thoughts of downloading a third-party movie and watching it on your TV by streaming through your Roku player aren't applicable.
In order to use the feature, iOS users will need to have a Roku LT, 2, 3, HD, or Streaming Stick. From there, the feature can be accessed on the bottom of the Roku mobile app. Here's to hoping the feature will arrive on Android soon. Have you tried the new feature with your own Roku? Let us know how the video playback worked for you!
SOURCE: MacWorld