Roku SE Cuts Streaming To $25 (But Not For Long)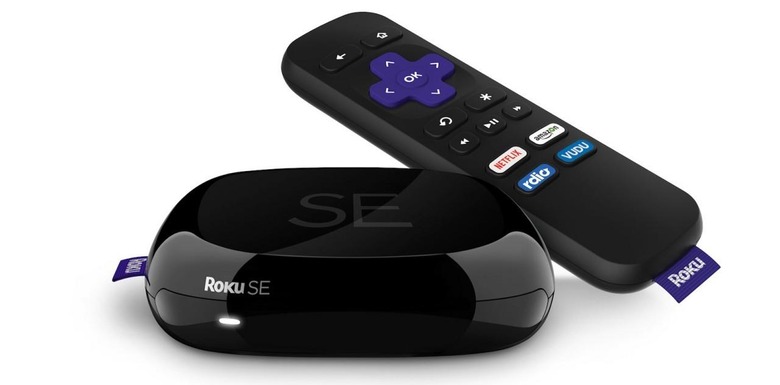 Roku has a new streaming box and it's the company's cheapest ever, but would-be viewers won't have long to snap it up. The Roku SE streaming player will be priced at $49.99 but cut to $24.99 for Black Friday, and offer – for a limited period of time, anyway – a more affordable way to get streaming content from Netflix, HBO NOW, and others.
Although Roku hasn't given exact specifications for the Roku SE, it seems to be a riff off of the existing Roku 1. That too is priced at $49.99 normally, and supports 1080p Full HD streaming – though not the 4K of the more expensive models in the range.
The Roku SE will get Roku's OS 7 with the newest UI design, a choice of almost 3,000 channels, and universal search across a few dozen of the top services.
Ports include HDMI, with support for hotel connections that have a captive webpage for login, but there's no ethernet. In addition to the basic remote, there's an iOS and Android remote control app which also supports streaming video from your phone to the TV.
Exactly how long Roku will offer the cut-price box is unclear at this stage, and the company has only said that it will begin sales from November 26.