Roku scores Nickelodeon Channel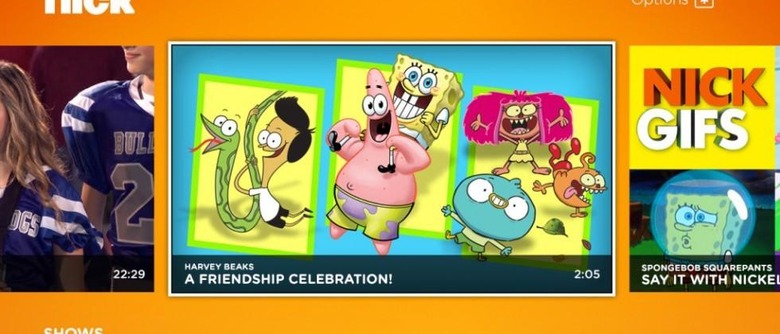 Roku just became a bit more attractive for parents (and cartoon-loving adults, we don't judge). The company recently announced the arrival of a new Nickelodeon Channel, which will let users stream episodes from the network's various kids shows. The channel is free to download from the Roku Channel Store, and supports both the Roku TVs and the set-top boxes/streaming stick. The channel includes some of the network's more popular shows, including Spongebob Squarepants and the Teenage Mutant Ninja Turtles.
The announcement was made on Thursday by Roku's Ed Lee. The Nick channel, as it is being called, includes full episodes, clips, and GIFs from various shows. For certain users, the channel will also include live streaming of certain Nickelodeon events like the Kids' Choice Awards. In order to fully enjoy the channel, though, you'll need to subscribe to a cable or satellite package that includes Nickelodeon.
According to Roku's announcement, users will be able to access "even more" content by subscribing to Nickelodeon via a provider that is participating in the deal. By doing so, you'll get access to more extras and full episodes. It isn't clear how much content is available to Roku users who aren't subscribing to a service.
Those who do subscribe to a satellite or cable service will need to authenticate it with Nickelodeon through the Roku to get the extra content; this can be done via "Settings", then "Log In". Check out the timeline below for more Roku news!
SOURCE: Roku Blog