Roku Netflix player to support HD Streaming by year's end?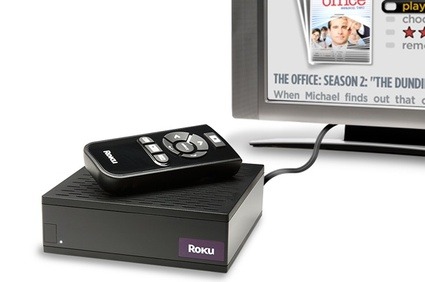 Netflix streaming multimedia players are heating up with HD content. Folk at Roku has revealed plan, at its public discussion forum, to deliver Netflix movies in HD by the end of year. Joining the recently announced Xbox 360, the soon-to-update Roku player will be the next Netflix Networked streaming player to support HD content.
Also revealed are updates to include an HD User Interface, new features and HD library with titles equal or better than Xbox has to offer. Bit rates specification is unclear for now but will be lower than Xbox version.
Compare to other Netflix friendly devices, the Roku player lacks the flexibility of gaming console Xbox 360, Tivo-experience DVRs and Blu-ray supports from Samsung standalones; but with the extended HD support, sub $100 open-source system may gain momentum to penetrate the niche Netflix movies streaming market.
First, let me apologize for our delay in responding to this thread. Typically we don't comment on unannounced products and features, but clearly this is an important topic to you, our most loyal and involved fans. So, I'm pulling back the curtain a bit earlier than usual. Here's the scoop...

Roku will be delivering Netflix in HD by the end of the year
Roku will be using Advanced Profile encodes which will deliver HD at substantially lower bit-rates than what Xbox is offering
The number of titles is up to Netflix but the library will be the same as or larger than the Xbox library
The UI will be updated to run in 720p and more covers will be visible on the screen at a time
And the release will include another major new feature that you'll have to wait a bit longer to learn about

All of us at Roku truly appreciate your interest and support. We build these products for you and it's hugely gratifying to get your feedback – even when you're unhappy with us. We will continue to do everything we can to deliver the best content at the best value in the most consumer-friendly manner possible.

Thanks for your support,

Tim
[Roku forum via Hacking Netflix]