Roku Direct Publisher creates custom channels via feeds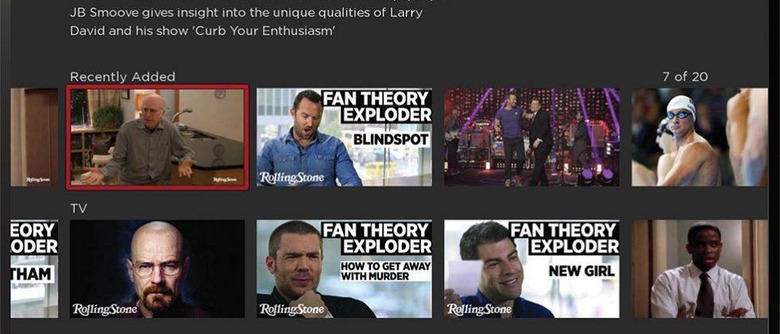 Roku wants to make it easier for publishers to get their content to Roku home users and to facilitate this Roku has announced Roku Direct Publisher. Direct Publisher is an update to the Roku Publishing Platform intended to make it easier for the publishers to reach the over ten million homes that stream content via Roku devices. The big benefit of the new publishing platform is that the publisher doesn't need to create a single line of code to get content onto their own streaming channel on Roku devices.
Roku says that getting content onto the Roku devices requires a few steps with the big step being providing a content feed to Roku. Once the feed is established, the publisher of the content will be able to participate in search and discovery experiences on Roku streaming devices in regions where those search and discovery features are available.
There are already new channels available using the new Roku Direct Publisher platform including channels from Mashable, Rolling Stone, US Weekly, and others. The new platform is also supported by third-party OVPs like Brightcove, JW Player, Kalutra, and Ooyala. The latest update also brings performance dashboards for each channel that gives owners of the content metrics to see how they are doing such as streaming minutes for the channel, number of installs, uninstalls, and other details. Metrics also extend to individual video performance.
"Building streaming applications typically involves significant time, development resources and costs in order for publishers to reach and engage TV viewers effectively. With the launch of Roku Direct Publisher, we are empowering content owners to be able to get on the Roku platform quickly, develop an audience and drive monetization," said Bill Shapiro, director of product management for the Roku OS. "It's a great solution for content owners and will also result in a lot of new and interesting channels for viewers."
SOURCE: Roku