Roku today added two new streaming players to its product lineup in the US and other countries, bringing the total number of devices it offers to seven. The two new devices joining the fray today are refreshed versions of the Roku Express and the Roku Ultra, representing the two extremes of Roku's collection of players. On top of that, the company also introduced Roku OS 9.2, so all told it's a pretty big day for the company.
The new Roku Express will be familiar to anyone who currently owns one, as there's not much that's changing. Roku says that the new Express is 10% smaller than the device that came before it, but as the least expensive device – $29.99 – in the company's lineup, it doesn't do much beyond HD streaming. It does, however, ship with a simple (read: non-voice) remote and can be powered by most TVs out there, so there's a decent amount of functionality for what you're paying.
If you're more a bells-and-whistles type of person, then you'd probably be better off looking at the new Roku Ultra. This is Roku's top of the line player, capable of streaming in 4K HDR with Dolby and DTS Digital Surround via HDMI passthrough. The Roku Ultra is outfitted with Ethernet 10/100 and 802.11ac dual-band wireless, and it's also been equipped with a USB port for local media playback. Being Roku's most expensive streaming player at $99.99, it also naturally comes with Roku's voice remote, and when you lose it, the Ultra will even help you find it.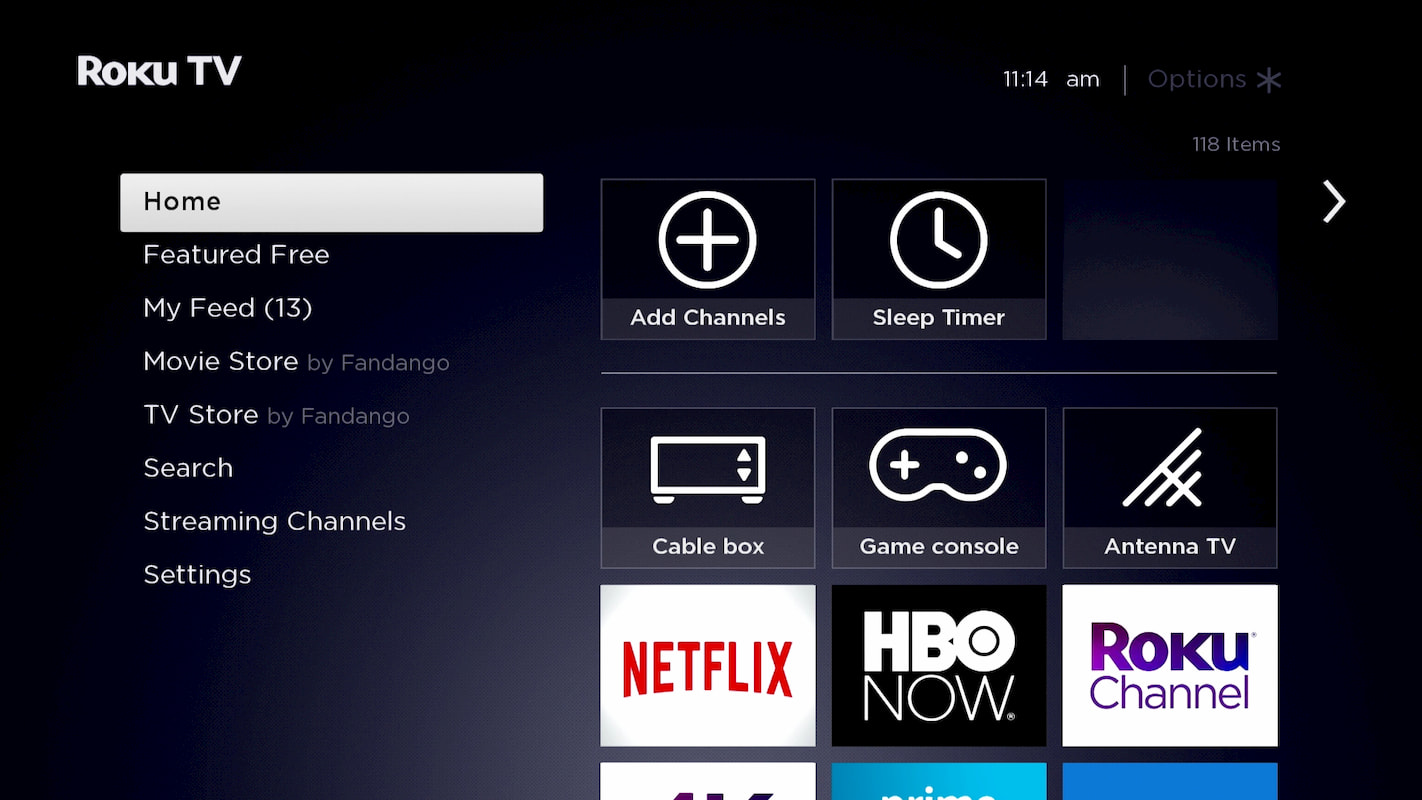 In addition to these new players, Roku is also launching Roku OS 9.2 today. New features include Roku Zones, which allow you search genres and subjects to find curated content from Roku channels. "Roku Zones are organized into browsable, categorized rows that may include new releases, titles that are free to watch, rentals and more," the company explains in its announcement today.
There's also a new curated 4K Spotlight Channel that those of you with an Ultra LT or Ultra can use to find curated 4K content. Speaking of new channels, there's another addition in Roku OS 9.2 that's all about Roku tips and tricks. Here you'll find videos that help you learn the ins and outs of your player.
Finally, there are a bunch of new features being added for Roku's voice capabilities. Once the update to Roku OS 9.2 has been applied, you'll be able to do things like set sleep timers on Roku TV with the voice remote or search for movies by quotes. You'll also be able to use voice search for finding 4K content and new voice functionality for Roku's media player.
Roku says it will be sending OS 9.2 to players beginning this month and plans to have the roll out complete in the coming weeks, while the roll out to Roku TVs will take a few months to complete. Meanwhile, the new additions to Roku's product lineup are available to pre-order today from Roku's website and will begin shipping out in October, with a new Roku Express+ with voice remote launching at Walmart by the end of September.