Roku 2 HD, XD and XS clear FCC with boosted SoC and new remote

Three new Roku media streamers have been spotted passing through the FCC, ahead of a retail launch as the Roku 2 HD, XD and XS. The new models - 3000X, 3050X and 3100X – shed some physical bulk and the blunt edges of their predecessors, using a new, curvy design language (but still keeping the cute fabric tag) and slotting in an updated Broadcom 2835 SoC.
That chip is good for up to 1080p Full HD resolution media, though the entry-level 3000X/Roku 2 HD will be limited to 720p and has half the RAM of its siblings. Connectivity includes WiFi-n, Bluetooth and a microSD card slot, though you'll need the top-spec 3100X/Roku 2 XS if you want a 10/100 ethernet port. There's also composite video across the range, plus the 3100X gets a USB 2.0 Host port.
Finally, there's a new RF remote for the 3100X, though the others make do with IR as before. No word on what that might look like, however, but fingers are collectively crossed for a QWERTY keyboard. The Roku 2 HD will be sold direct from the company's site, while the Roku 2 XD will be offered in stores; both routes will be used for the Roku 2 XS. No word on when that might happen or for how much, however.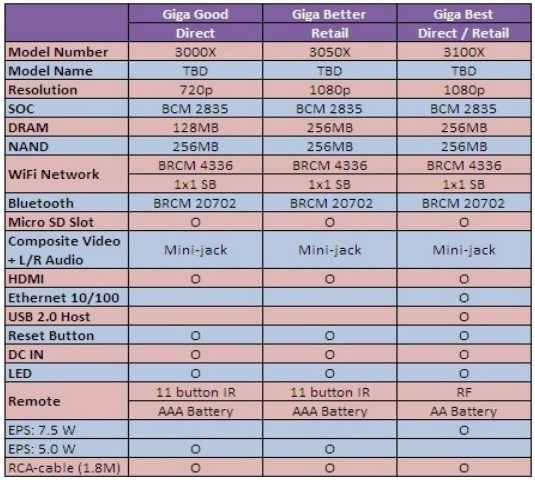 [via Engadget]