Rokid Glass: AR glasses you might not be ashamed to wear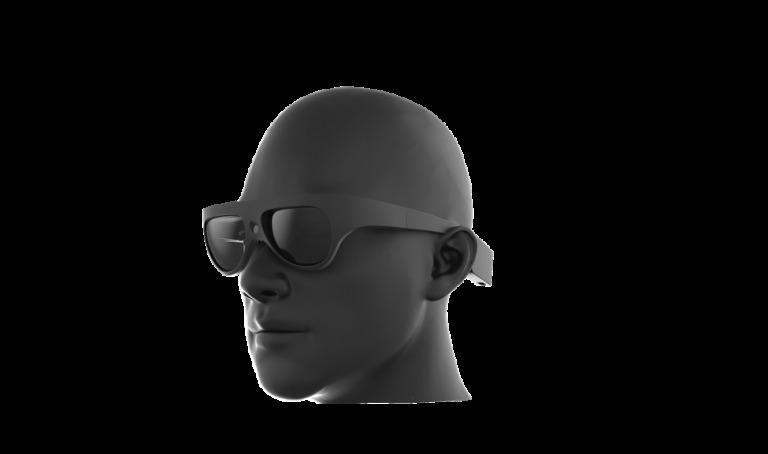 From Google Glass to Snap Spectacles to HoloLens to HTC Vive, there is no shortage of headsets that advertise the future of computing. They are all, however, inaccessible because of two factors: price and form. Nevermind being bulky and heavy, some people wouldn't be caught dead wearing such atrocious-looking "wearables". China-based robotics and AI company Rokid, however, has come to CES 2018 bearing a solution. It is simply called Rokid Glass, a simple name that belies its big ambition: to offer a consumer-friendly AR eyewear at long last.
To be fair, earlier AR and mixed reality headsets have been severely limited by the technologies and manufacturing capabilities available during their time. A lot has changed since then and some companies have become more ambitious than others. And many make a lot of promises, some of which vanish without a trace.
It remains to be seen how long Rokid will last in this game, but, at least on paper, it looks mighty appealing. Weighing around 120 g, the Rokid Glass is said to be just a little thicker than the thickest sunglasses. Despite that, it packs quite the hardware punch. It is powered by a Samsung Exynos 8890, the same processor inside the Galaxy S7 and the ill-fated Galaxy Note 7. It has a single OLED display with a 1920x1080 resolution boasting of latency-free output.
But more than just the hardware, the Rokid Glass boasts of a suite of software that promise to make the AR dream a reality for consumers. More than just gestures, Rokid Glass can also respond to voice commands via Rokid's proprietary voice AI platform.
Of course, all of these are still just promises. AR fans definitely want them to come true, but many such promises have already been broken before. But for those who happen to be at CES 2018 in Las Vegas, they can try to see Rokid Glass for themselves and indeed see whether it holds up to its own hype.