'Rogue One' revealed as first standalone Star Wars movie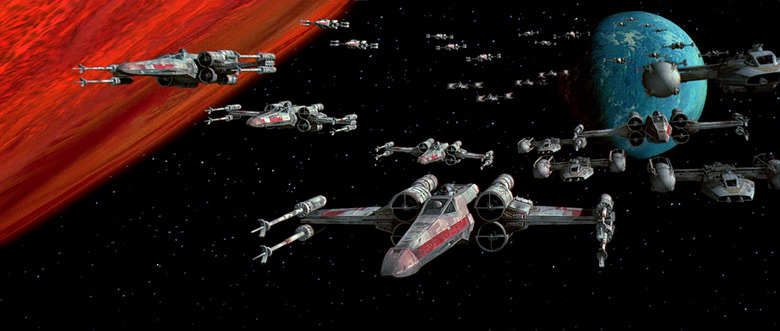 Disney CEO Bob Iger dropped details on the upcoming Star Wars movies today at the Palace of Fine Arts in San Francisco. We've known for a while now that standalone movies were part of the plan, and this morning we learned the title of the first standalone film: 'Rogue One'. Gareth Edwards will be directing this one and Chris Weitz will be writing it, though the idea itself hails from Industrial Light & Magic's John Knoll. The movie is set to premiere next December.
The information was provided during the company's shareholder meeting this morning, during which Iger also revealed that Rian Johnson will be writing and directing Star Wars: Episode VIII, which is set to be hitting theaters on May 26, 2017. Before that, though, will be Rogue One.
With these standalone movies, Lucasfilm will be focusing on a single character in the Star Wars world. Josh Trank is said to be on board to direct another yet-unannounced standalone flick, and last month we heard that Felicity Jones was being pursued for a role in Edwards' film. Lucasfilm has confirmed that, revealing that Jones is first among the female cast.
Notably lacking were details about Rogue One's plot, though the name itself refers to the Rogue Squadron leader's call sign. Knoll, from whom the movie's idea comes, will be executive producing alongside both Jason McGatlin and Simon Emanuel. Be sure to check out our Star Wars tag portal for more news on the franchise, as well as the timeline below.
Rogue One launches on December 16, 2016.
SOURCE: Star Wars