Rodem Is a High-Tech Wheelchair That Doesn't Look Like a Wheelchair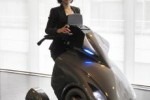 It's pretty clear that the technology world is a pretty expansive place, and it's a place where the most common of things can be transformed into something completely outlandish and futuristic. It's a place where, once it happens, all we can hope to do at the next point is keep looking forward, and see what's next. In the case of the Rodem, designed by a Japanese firm for the elderly, that's exactly what happened. Except, as much as we want to look ahead and wonder, we can't seem to look away from this thing.
We'll just go ahead and say it: the Rodem looks like it came right out of Minority Report or something. No, that's not a bad thing, we just like it should be mentioned. The Rodem, which is roughly translated to being "Robot for Enjoying Mobility", is a universal vehicle designed to help people move more freely and with greater independence, according to the developer, Veda International Robot R&D Centre. They manufactured it for the growing number of elderly, and instead of simply sitting down into a chair (like a standard wheelchair), riders mount the Rodem from behind, and rest their knees and chest against installed pads, which make it far more comfortable for the user, and easier for people to help those who need it into the chair. The chair can move at three different speeds: 6km/h, 3.5km/h, or 1km/h. And thankfully, just in case you were to get it stuck in reverse, it's limited to 3km/h.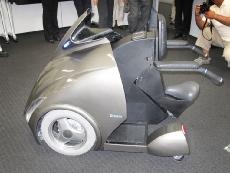 There's a sealed-in lead-acid battery that powers the wheelchair, and a joystick controls the two-wheel drive system. But, just in case you're tired of using your hands, the chair can also be guided by using your voice. A slew of other marvels show up, like automatic controls for driving up slopes, on-board GPS to make sure you know where you're going, and autonomous navigation. That's right: it will drive you around, and even stop you from running into things. It's not out on the market yet, but Veda is currently looking for business partners to bring the Rodem into mass production. Veda is hoping to have it out within 12 months, and for anywhere between $5,330 — $7,400. Are you excited yet?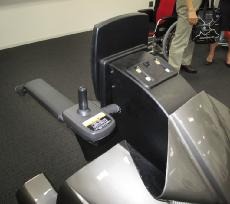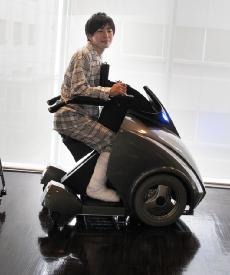 [/gallery]
[via TechOn]