RØDE Wireless GO claims world's smallest mic system crown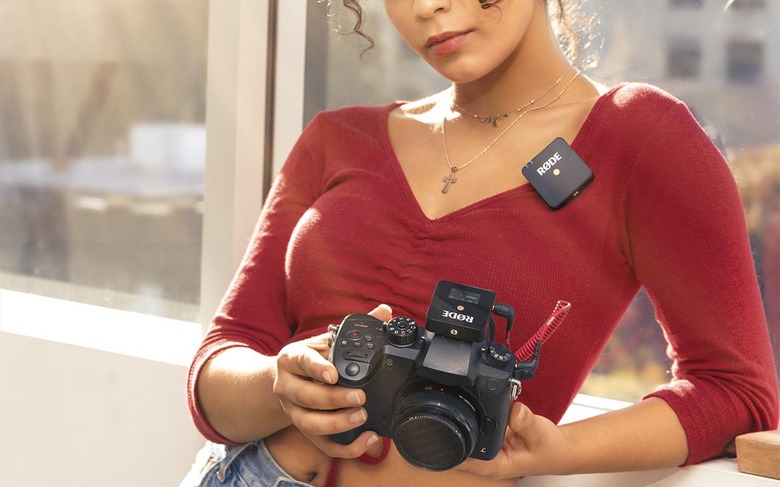 A lot of progress has been made in condensing imaging sensors to fit in small devices like smartphones but less progress has been made in making quality audio recording equipment more portable. Professionals and amateurs aiming to step up their game are often left with no choice but to use big accessories that get tangled up in wires. RØDE Microphones is aiming to change all that with the Wireless GO, a digital wireless microphone system that can easily fit inside your pocket if needed.
The Wireless GO is able to accomplish this feat by splitting the responsibility into two parts. One is the Transmitter (the one the left in the images below) which measures only 44mm x 45.3mm x 18.5mm and weighs just 31g. It can act either as a wireless mic by itself or as a transmitter for a lavalier mic through its own 3.5 mm TRS input.
And then there's the Receiver, which is a near identical twin of the Transmitter save for a small display in front for battery and signal strength. It can clip onto belts and clothing or slip into camera mounts. It can connect to camera's audio input via a 3.5mm TRS output or, with the proper adapters, even into GoPros and even smartphones.

The two haves communicate with each other via their own 2.4 GHz connection to ensure crystal clear audio even when Wi-Fi and Bluetooth are flaky. No need to worry about swapping out batteries as the built-in battery will last 7 hours before needing a recharge via a USB-C cable. You can also place the Transmitter and Receiver as far apart as 70 m to make short work of difficult recording scenarios.
The RØDE Wireless GO is designed to empower a new generation of content creators that need to always be on the go without being burdened by large professional equipment. RØDE will showcase the Wireless GO next week at the NAB conference in Las Vegas. Pricing for the wireless digital mic system has yet to be announced.