RODE NT-USB Mini is a studio mic you can slip in your bag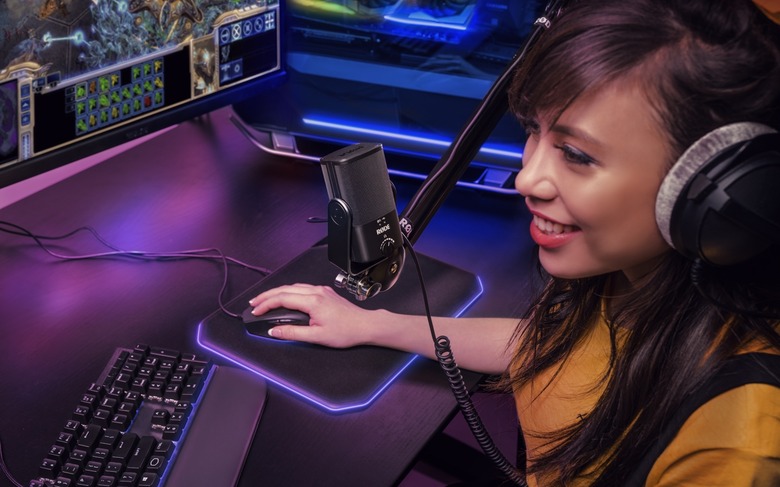 For the past years, RODE has been making audio recording equipment aimed at digital professionals but despite their best attempts, the majority of their products are not one you could easily take around with you all the time. Not unless you always carry your recording gear with you wherever you go. That leaves out a class of content creators that are always on the go and need to set things up in a flash. That's where the new RODE NT-USB Mini comes in, promising studio-quality recording with a single cable.
Ask any podcaster, live streamer, or gamer and they'll gladly tell that not all USB microphones are created equal and few will even be able to offer the studio-grade quality that separates the pros from the newbies. Those that do often leave these creators tethered to their desks, negating the benefits of a highly dynamic and mobile profession.
RODE's newest mic promises the best compromise in quality and portability. The NT-USB Mini needs only a single USB cable for both data and power. Simply plug, play, and record. A detachable magnetic desk stand offers the stability you need while making it easy to remove the mic and attach it to an arm if one is available. The built-in 360-degree swing mount also lets you position the mic at any angle you want, even upside down.
Despite the compact size, the NT-USB Mini offers features you'd often find in bulkier studio equipment, including 24-bit 48KHz A/D conversion. Because you need to be able to work anywhere, the mic's built-in pop filter reduces ambient noise from room reverberation or even traffic while a directional cardioid pickup pattern ensures that only the audio in front of it is being recorded.
The RODE NT-USB Mini mic is now available from the company's web store for only $99. While a bit pricey as far as USB mics go, few promise the same level of audio recording quality in an easy-to-carry form.