RODE Lavalier GO mic is designed to go with the RODE Wireless GO system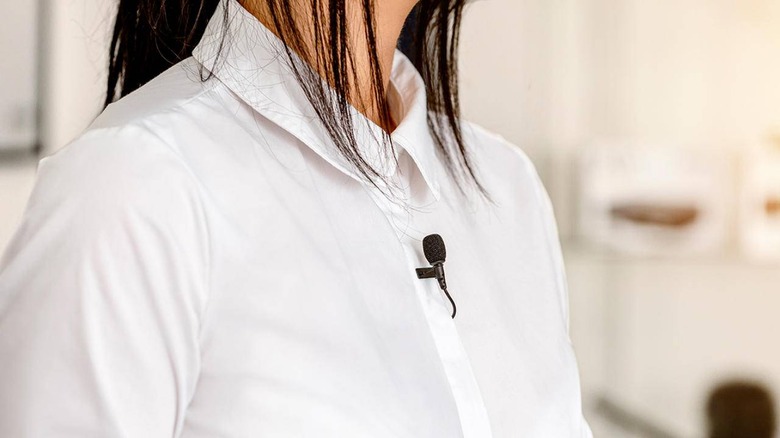 A few months ago, RØDE launched what it claimed to be the world's smallest mic system, the RØDE Wireless GO. While that transmitter was designed to record audio and send it to a connected smartphone, it can either work as a mic on its own or connect with a dedicated microphone. So that RØDE customers won't have to look elsewhere, the company is launching such a dedicated Lavalier GO mic you can discreetly clip to any shirt and plug into the Wireless GO.
The RØDE Wireless GO itself already has a built-in omnidirectional mic that simplifies the setup process and reduce costs. Simply put it on any surface and start your recording or live stream. Given it's small size it can even be clipped on shirts but in a very conspicuous way.
The RØDE Lavalier GO is designed for those who need the freedom that a lapel mic offers without giving up on the benefits that the RØDE Wireless GO delivers. Despite its small size, the Lavalier GO still boasts of an omnidirectional condenser capsule so you won't be sacrificing quality for portability. Simply plug it into a Wireless GO, put the transmitter into your pocket and clip the mic on your shirt or any place you want.
The mic is naturally made to work well with the Wireless GO but it isn't limited to that. Thanks to its 3.5 mm TRS jack, it can plug into any device that supports input from that audio source. That includes not just RØDE's own transmitters but even smartphones.
The RØDE Lavalier GO is now available for $79, a price tag that includes a mounting clip, a foam pop filter, and a carrying pouch. The RØDE Wireless GO is, of course, also available for $199.