Rockstar Games Humble Bundle will meet your GTA needs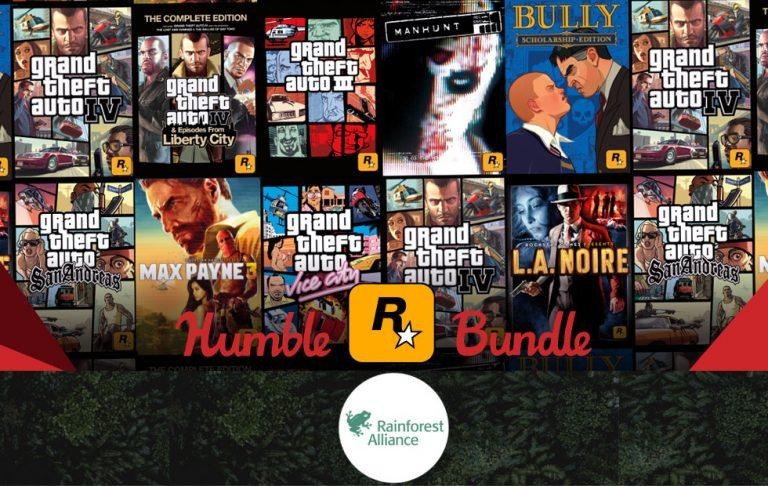 Remember the days when Humble Bundles were all about promoting the little people, the indie developers who would have had no chance to stand against the marketing of publishers? Those days are long gone. In fact, Humble Bundle, now owned by video game network IGN, has mostly dropped "Indie" from its name, save for the times when it does have indies on sale. Fortunately, it still holds steadfast to its two other pillars of "pay what you want" and donations to charity, even when they're bundling titles from larger studios, like this Rocksteady Games Humble Bundle.
Humble Bundle once stood on three pillars that immediately endeared itself to the gaming community. Once is that it championed the cause of indie developers. Another is that it gave buyers the option to pay as low or as high as they want, depending on their budget and their generosity. And lastly, a portion of your payment is allocated to a specific charity, and you can even decide how large or small that portion is.
While the indie spirit is mostly gone, the other two remains. Which means when some like Rocksteady Games puts its titles in a Humble Bundle, you can pay as low as $1 to get some, not all, of those games. The way it works is that if you pay up to a certain amount, you gain access to games available only on those tiers. Of course, you can even pay way beyond the $15 limit, in case you're feeling very charitable.
Majority of the titles up for grabs in the Rockstar Games Humble Bundle are from the Grand Theft Auto franchise, but there are others available as well. Here's how the breakdown goes:
• $1 – Manhunt, Grand Theft Auto: Vice City, Grand Theft Auto III, Max Payne
• $9.45 (current average) – Bully: Scholarship Edition, Grand Theft Auto: San Andreas, L.A. Noire, Max Payne 2
• $15 – L.A. Noire: DLC Bundle, Grand Theft Auto IV, Grand Theft Auto: Episodes from Liberty City, Max Payne 3 with Rockstar Pass.