Rockpocalypse mobile game launches for Android and iOS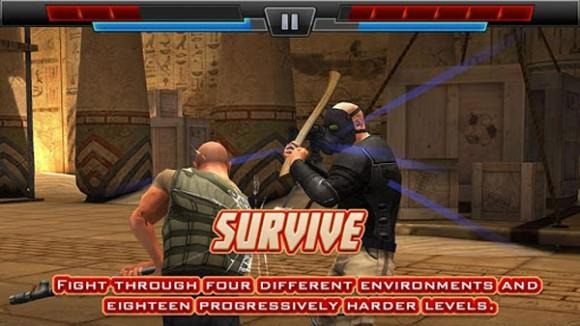 No matter how you feel about wrestling, Dwayne "The Rock" Johnson is probably a name you recognize. The Rock has been in some cool movies over the years and has a new mobile video game available for Android and Apple devices. The video game is called Rockpocalypse in is available to download now.
The setup for the game is that The Rock is on a movie set filming his latest blockbuster when things go wrong. People on the lot start changing as they become infected with some sort of contagion that turns them into violent angry beasts. It sounds like a take on the zombie genre to me.
The game has the player playing as The Rock as he fights through different soundstages seeking the source of the infection. The game is a fighting game where players will punch, kick, and slam the way through the infected to reach the mastermind and stop the infection. The game offers four different environments and 18 progressively harder levels.
Along the way, players will find clues to help figure out exactly what happened. As players progress they can get upgrades to health, stamina, attack, and slam stats. Players can also select and upgrade five different combat skills to customize their fighting ability. Players also earn coins in the game allowing them to purchase weapons and clothing to improve their statistics. The game does rely on in-app purchases and is a freemium title.
[via Google Play]