'Rocko's Modern Life' and 'Invader Zim' movies arrive on Netflix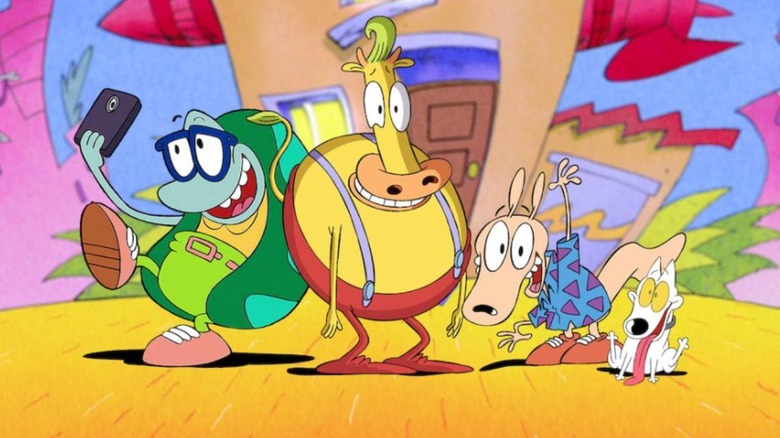 Classic Nickelodeon cartoon Rocko's Modern Life is back on TV in the form of a new movie called Static Cling. The new movie based on the '90s TV show is available to stream on Netflix, joining a newly launched movie based on the similarly classic Nick show Invader Zim. Netflix subscribers can stream the movies for free starting today.
Both Rocko's Modern Life and Invader Zim have multiple things in common: they both aired on Nickelodeon, they were both short-lived, and they were both very popular. That popularity has persisted among former fans who look fondly back on the series, something Nickelodeon is capitalizing on by bringing both back as new modern-era movies.
Rocko's Modern Life aired from September 1993 to November 1996, ultimately offering 52 episodes across four seasons. Invader Zim was a newer show that didn't last quite as long, having aired on Nickelodeon starting in March 2001 with a total of only 27 episodes.
Intentions to launch new movies based on these classic cartoons were revealed back in 2017 and now the time has finally arrived. Rocko's Modern Life: Static Cling and Invader Zim: Enter the Florpus are both available to stream on Netflix starting today. The new Rocko movie is only 45 minutes long, but the new Invader Zim offering is more than an hour long.
The decision to bring both properties back for a new audience via streaming platforms, particularly one with such a high number of subscribers, is a welcome decision on Nickelodeon's part. It's unclear whether the company is using these movies to gauge viewer reaction for a possible wider return television.