Rocket League to drop support for macOS and Linux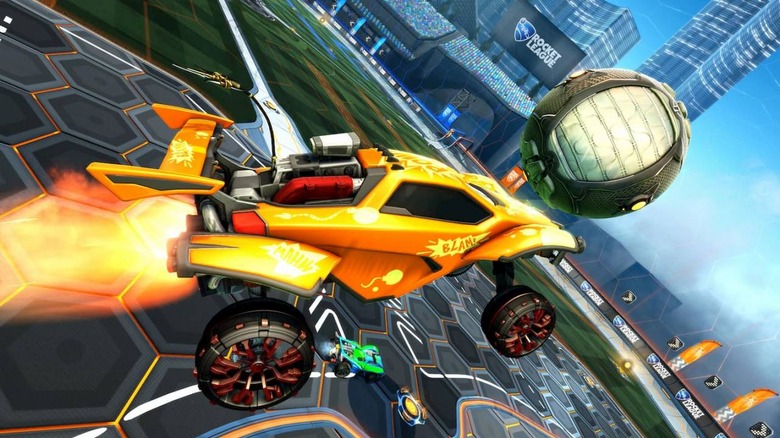 Some sad news is coming around the bend today for those who play Rocket League on macOS or Linux, as developer Psyonix has revealed that it will be ending support for both of those operating systems. Support won't be happening right away, but rather in March, giving macOS and Linux users a little bit of time to figure out what they want to do in regards to Rocket League.
"We want Rocket League to be the best experience possible for all our players," Psyonix wrote on the Rocket League support site. "This includes adapting to use new technologies. This has made it more difficult to support macOS and Linux (SteamOS). Because of this, we will have a final patch for these versions in early March."
Linux (and by extension SteamOS) and macOS versions of Rocket League won't stop working entirely when that final patch arrives in March, but their online capabilities will be culled entirely. So, those who own the game will still be able play local and split-screen matches, access their garages and inventories (Psyonix is clear that existing items won't be removed from player inventories), view career stats and replays, and access any Steam Workshop maps and custom training packs that were downloaded before the final patch.
The list of things macOS and Linux won't be able to do is much longer, however. Once this final patch hits, players will no longer be able to access online matchmaking, private matches, tournaments, the item/esports shops, in-game events, clubs, friends lists, news panel, leaderboards, or league rankings. They also won't be able to purchase or progress Rocket Passes.
In that support article we linked above, Psyonix pointed out that everyone who purchased Rocket League for macOS or Linux also has the Windows version. That Windows version can be used with macOS through Boot Camp and Linux through Steam's Proton app or Wine, but Psyonix also notes that it doesn't officially support those tools. We'll let you know when Psyonix ends support for Rocket League on macOS and Linux, so stay tuned for that.