Rocket League Is Trading Soccer For Basketball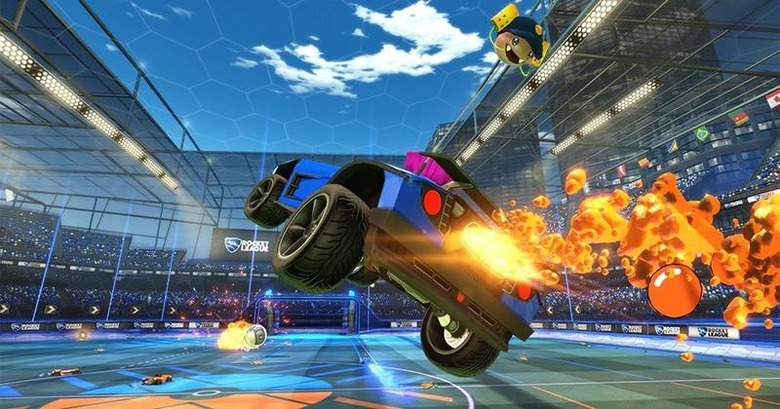 Rocket League, the indie game that became an instant smash hit on the PlayStation 4 and saw a recent release on the Xbox One, is getting a new mode in the near future that looks to completely change-up the gameplay. See, Rocket League is basically about playing soccer (or football, if you're outside the US) with small RC cars. But developer Psyonix has revealed that in honor of March Madness, players will be getting a basketball mode.
The news was teased via a tweet from the official Rocket League Twitter account, featuring a screenshot and the hashtag #RocketLeagueHoops. It looks like one of the best multiplayer games in recent years is going to get a lot more difficult.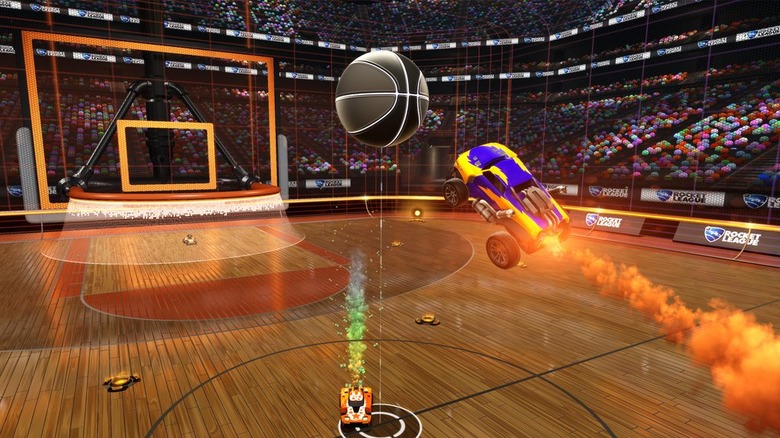 In the standard soccer mode, players can simply push the ball around the arena and guide it towards the over-sized net, without always needing to rely on the cars' boost ability to get airborne. But with basketball, the ball needs to be bounced into a hoop, increasing the need for making contact while flying.
Unfortunately we're left waiting for an official announcement on the update from Psyonix, as we don't know when it will be made available. The real March Madness games kick off on March 15th, which is just a few days away, so hopefully we won't have long to wait for a new excuse to jump back into Rocket League.
SOURCE Rocket League/Twitter