Rocket League is ready for Xbox One, PS4 cross-play, if Sony agrees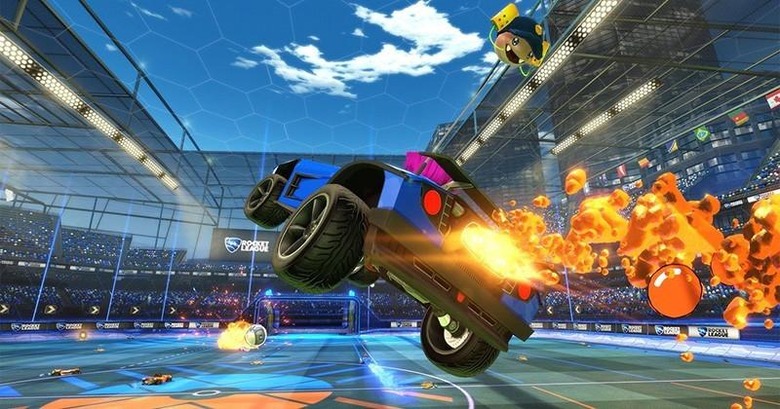 Cross-platform play has been something that gamers have been clamoring for since online multiplayer started being a thing. Back in the days of offline-only games, it didn't really matter which console you used. When you went to a friend's house, you'd just all play on the same console, provided there were enough controllers. These days, it's not quite so simple. And the creators of Rocket League want to change that.
Last week, Microsoft announced that they wanted gamers to be able to play games online with their friends, regardless of what platform they were on. This is good news for Xbox One owners that want to play with their PC gaming friends. But what if your friends have a PS4? Well, developer Psyonix says they're ready to support that kind of play as well.
The Rocket League developer recently stated that their PS4 and Xbox One servers are already set to talk to one another for online play. "The only thing we have to do now is sort of find out where we stand politically with everyone, and then it's full steam ahead to finish the solution that we've already started" said Psyonix vice president Jeremy Dunham.
The company is already poised to flip the switch on Xbox One and PC cross-play functionality later this spring. If Sony is able to step up to the plate and allow PS4 owners to play with both other groups, it would be a great move for gamers everywhere. Unfortunately, since Sony currently dominates the current-gen console sales, they may not feel as motivated to play nicely with other platforms.
VIA: Engadget