Rocket League Is Getting A Stranger Things Crossover For Halloween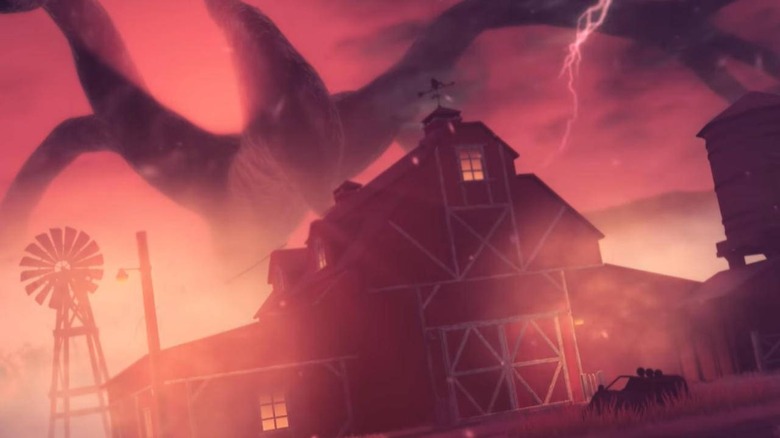 Hit automotive soccer game Rocket League is getting a Stranger Things crossover in time for Halloween. The plan was announced this week by developer Psyonix, which has released a video and series of high-res images showing off several new car designs. The game will be going into The Upside Down, according to the company, featuring the Farmstead arena and Mind Flayer.
Psyonix calls its Upside Down Farmstead a 'terrifying take' on the arena, one that includes the giant Mind Flayer creature from the Netflix series. The new car event will arrive on October 14 when the next game update is released. During that time, players will be able to earn Candy Corn and get 'unique rewards.'
Earning 75 Candy Corn, for example, will reward the player with a Demogorgon player banner; 100 Candy Corn will unlock the Spider Boogie universal car decal; 150 Candy Corn will result in the Starcourt wheel design.
Players will earn Candy Corn if they survive the Farmstead with full control of their battle car, according to the company. The Haunted Hallows Event Store will offer a variety of autumn-themed content redeemable with Candy Corn, as well as what Psyonix calls 'top-secret wares' that'll update Battle-Cars 'to Eleven,' referring to the Stranger Things's character.
Rocket League players can see all of the new autumn and Halloween car designs, as well as other available rewards and more, on the event's website. The crossover will run from October 14 to November 11, including a 3-day Redemption Period for any Candy Corn the players have left over.