Rocket League cross-play is finally live on PS4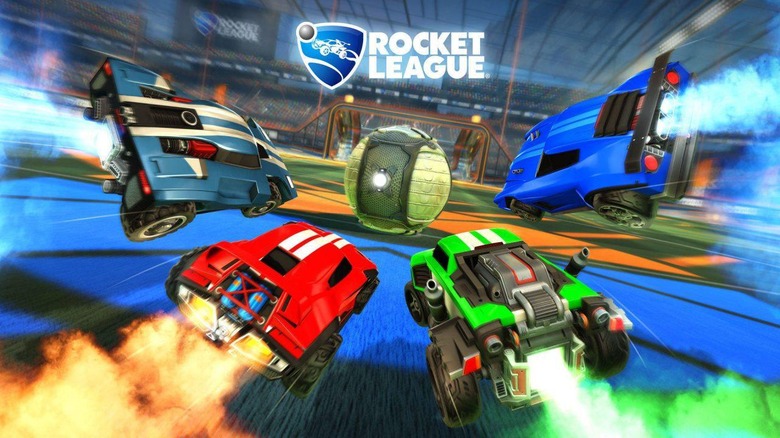 It's been a long, long time coming, but Rocket League cross-platform play is finally live on PlayStation 4. This has been an odyssey that's been going on for years at this point, with Rocket League developer Psyonix revealing that it was ready to flip the switch on cross-platform multiplayer in 2016. Though Microsoft was on board, Sony resisted, and eventually cross-platform play went live for PC and Xbox One without support for the PlayStation 4.
Last year, the unstoppable force that is Fortnite made Sony change its thinking on cross-platform play. Though Sony initially held out on cross-platform functionality in Fortnite as well, it eventually gave in, launching a cross-play beta program with Fortnite as the first game allowed in.
Psyonix today announced that Rocket League has been welcomed into Sony's beta too, so from here on out, PS4 owners can play with those on PC, Nintendo Switch, and Xbox One. In a blog post announcing this big news, Psyonix says that cross-platform play should be turned on by default, but if it somehow becomes disabled, you can turn it on again by going into the Main Menu, selecting "Options" and then toggling "Cross-Platform Play" in the "GamePlay" tab.
Next up for Rocket League is cross-platform parties, which Psyonix says is a feature that will be coming along with the game's first update of 2019. RocketID, which is Psyonix's new account system that will enable cross-platform parties, was set to go live last year, but when Sony started warming up to the idea of cross-platform play, Psyonix decided to delay its roll out to add PS4 support.
For now, we don't know when, precisely, RocketID will launch, but Psyonix says that more details are coming soon. In the meantime, at least, you can play some Rocket League with friends regardless of they platform they're using, which is exciting news indeed. We'll keep an eye out for more on the launch of RocketID, so stay tuned for that.