Rockchip Android 4.0 prototype tablet hands-on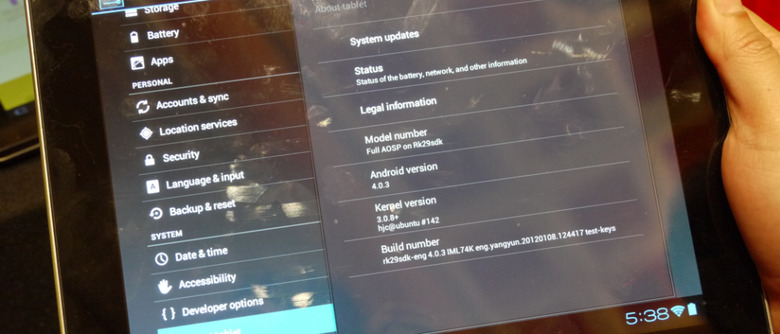 Hanging out at ShowStoppers CES 2012 we didn't see a whole lot of tablet specific booths while roaming the isles but in the convention center it was another story. Rockchip was out and around sporting a few new Android 4.0 Ice Cream Sandwich tablets so we gave them a quick look.
For those that don't know, Rockchip is the increasingly popular manufacturer over in China, but are also responsible for the slew of cheap Gingerbread tablets that flooded the market in early 2011. They claimed the first Android 4.0 Ice Cream Sandwich tablet back in December but not being approved by Google or having the Android Market we can hardly call it official.
At the ShowStoppers booth Rockchip had a thin and lightweight 7" device but it wasn't fully operational and was quickly removed from our cameras eye. Instead they were showing off their 10" slate that had a striking resemblance to those Galaxy Tabs. Does the back look familiar to anyone else?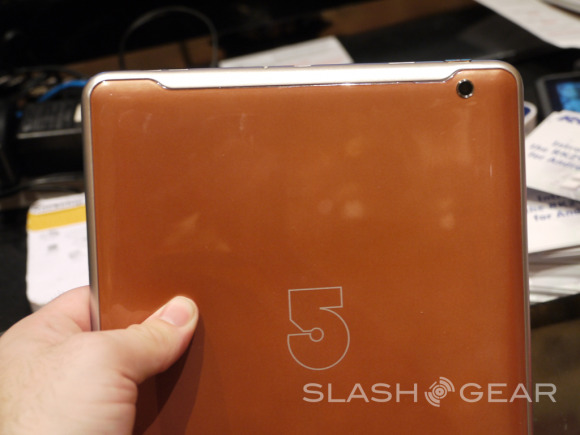 The Android 4.0.3 Ice Cream Sandwich prototype was running on a very early alpha build that was built from source — and according to that "about me" page it was only compiled a few days ago on January 8th. That is beta software if I don't say so myself. The 10" display was average at best and it was rocking a 5 megapixel camera around back. It was quick and stable and seemed to be a fully functional version of ICS although we didn't have enough time to put it through the proper paces.
With Rockchip attending CES here in Vegas, and working hard to bring Android 4.0 Ice Cream Sandwich tablets to more markets than China, we can expect to see another 3rd party unofficial tablet assault from Rockchip soon.