Rock Out 2 portable speaker ships with up to 20 hours of mobile playback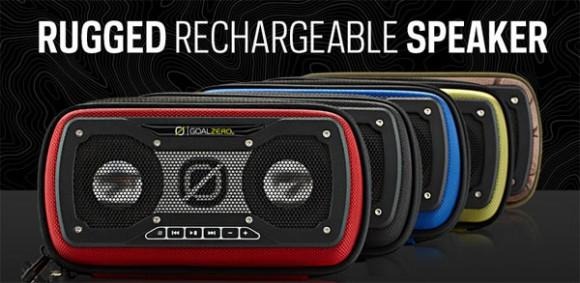 Goal Zero has announced a new portable speaker designed to allow you to listen to your favorite music on the go called the Rock Out 2. The portable speaker is now shipping and can be purchased for $59.99 with shipping included. The portable speaker comes in multiple colors and works with anything featuring a 3.5 mm headphone output.
That means the Rock Out 2 will work with just about any MP3 player, smartphone, tablet, or laptop on the market. The portable speaker has an internal rechargeable battery that's good for around 20 hours of playback on full charge. The battery charges via any USB source in about three hours.
The portable speaker can also be charged from an optional Nomad 7 solar panel to keep it going away from an outlet. A full charge using the solar panel takes two hours in full sun. The battery has a capacity of 3Wh and features a standby time of about three months.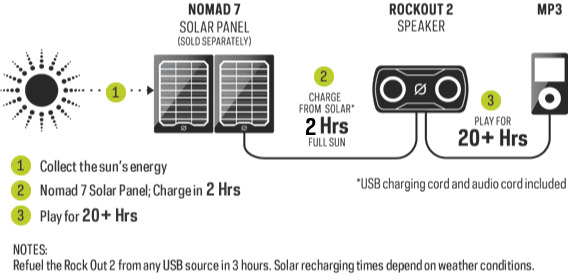 The portable speaker has a pair of 40 mm drivers with 3W of power. To get that much power the Rock Out 2 features an internal amplifier. The portable speaker can be chained with others to increase the sound and weighs about three fourths of a pound. The speaker measures 7 x 3.75 x 2.5-inches and is available in several colors. The colors include red, green, black, blue, and RealTree Camo.
SOURCE: GoalZero