Rock Band's World Tour mode won't have online play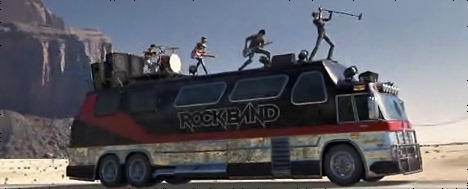 We're just a month away from the release of the new rhythm title from Harmonix: Rock Band. I've already had the pleasure of playing the game, and I can tell you, it's going to be legendary.
One of the coolest gameplay modes is the World Tour. This takes you and your fellow bandmates across the world rocking out larger and larger venues and gathering hordes of screaming fans. Unfortunately, there is one drawback to World Tour mode. You'll only be able to rock out with the people in the same room, there won't be any online play in this mode.
Harmonix has stated that online play for World Tour mode is something that they are still developing, however, we're not sure exactly when we'll be seeing this update.
Rock Band's campaign mode won't have online co-op [via joystiq]