Rock Band VR is coming, but only for the guitar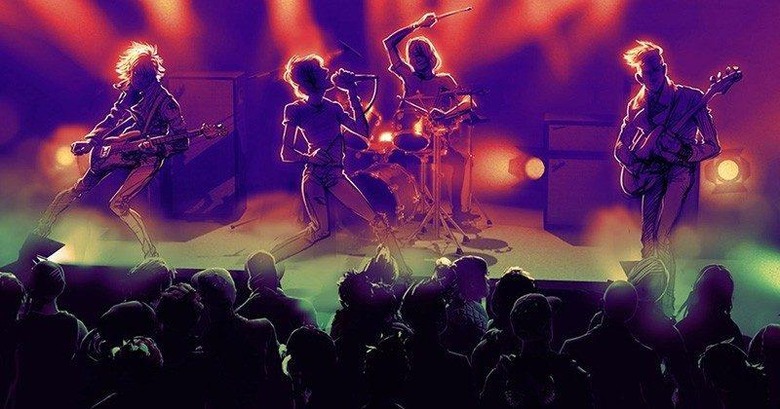 I've spent a lot of time rocking out on a plastic guitar. I have no problem jamming with my friends, or even doing it in front of a few strangers at a party. But I've never considered the thought of getting up on a stage in front of thousands of screaming fans. Mostly because no matter how good you are on a plastic guitar, you'll never have thousands of fans packing a stadium for you. Well, at least not without a little bit of help.
Harmonix, the creators of Rock Band have decided that everyone needs to feel what it's like to be up on stage. In the original games, you were performing in front of an in-game crowd, but they were just visible around the edges of your notes. It was hardly a realistic rendition, and unless they were booing at me, I rarely remembered that they were there. To step up that feeling, they're bring Rock Band to VR.
Rock Band VR is an idea that's been around for a little while, but Harmonix is finally starting to release some details about their game. Sadly, it's still sounding as though it will be exclusive to the Oculus Rift. But what's more interesting is the fact that you won't be bringing the whole band with you onto the virtual stage. Despite the "Band" in the name, the developer has confirmed that the only instrument you'll be using will be the guitar. And you'll be playing it by using a special attachment for your Touch controller.
While they haven't announced a release date, we know that the Rift's Touch controllers won't be released until sometime in the second half of the year. This means that we won't be seeing Rock Band VR until at least that time.
VIA: Engadget