Rock Band takes Best of Show at this year's E3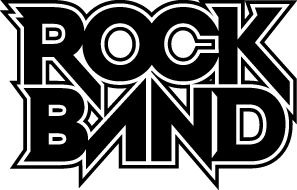 I've been pretty excited about Rock Band since it was first announced, and apparently those that actually had the opportunity to play it at this year's E3 thought it lived up to the hype. Rock Band was given top honors as it won Best of Show at E3 2007.
There has been little doubt that Rock Band will in fact, rock. The biggest issue that people seem to be concerned about is the price. The concern is that if the entire game (including all instruments) will run you $200 or more, which is pretty salty. I see that price as being reasonable for what you get, not to mention you will be able to buy the game with a single instrument for considerably less money.
I'm actually somewhat concerned about the pricing of additional tracks. Harmonix has promised to have tons of tracks available for download after the game comes out, I'm just hoping that they don't charge us prices that are as outrageous as those for Guitar Hero II on the Xbox 360. Granted, the reason people are so upset about the downloads for GH II is because many people already bought the tracks for the PS2, and they're released in groups that don't make any sense. At least Harmonix has already said that you can buy individual tracks.
Rock Band takes top Video Game Honor [via i4u]